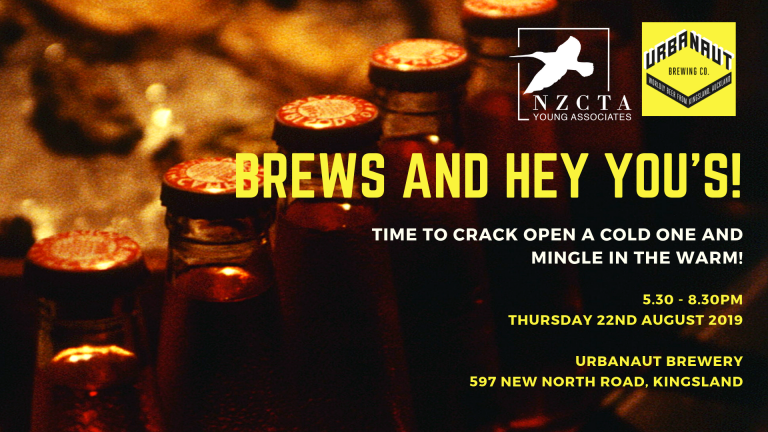 Brews and Hey You's!
Time to crack open a cold one and mingle in the warm
Hey You! Feel like a tasty evening of beer tasting, hot ramen and chillaxing with other awesome young professionals and students?
Welcome to NZCTA YA's Brews and Hey You's networking slash beer tasting night, the best mid-winter warming event of the year! Come and escape the wind and rain by drinking some cold ones from Urbanaut in a warm venue with hot bowls of Miso-ra ramen and lit networking opportunities too 😉
Whether you are part of our YA membership, or just someone who likes beer, ramen and/or meeting new people; come along and have a yarn and potentially form some lasting tasty connections… This is an event for beer lovers and networkers alike!
We will kick the night off at 6.15 pm with some speeches, followed by Urbanaut running their Auckland-famous beer tasting session with us (including a top-secret new beer!) 🍺🍺🍻
Tickets include 2 x Urbanaut beer tasters and 1 x ramen from Miso-ra (3 flavours to choose from)!!! 🍺🍺🍜
Or if you just want to come for the ramen and mingles, we have a non-beer ticket option for you too!!! 🍜
We are also excited to offer a discount bundle for the night: 3 tickets for the price of 2!
Extra drinks can, of course, be purchased directly from Urbanaut, including off-licence crates you can take back home.
Follow our Facebook event here. Remember to check out our Instagram too!
Date: Thursday 22nd August 2019
Time: 5.30 pm - 8.30 pm
Location:
Urbanaut Brewery
597 New North Road
Kingsland, Auckland
Pricing:
$10 for members/students
$15 for non-members
$20 for member group special (3 tickets for 2)
$30 for non-member group special (3 tickets for 2)
Above ticket prices include event entry, beer tasting and ramen.
$8 for non-alcohol ticket (includes event entry and ramen only)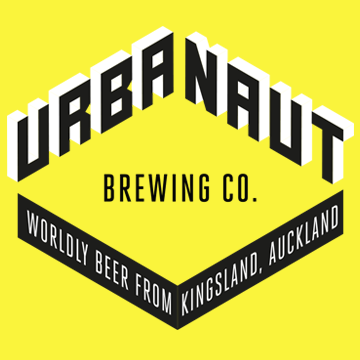 URBANAUT BREWING Co is an award-winning independent brewery in the heart of Kingsland, Auckland.
A focus on innovative, approachable and highly delicious beers has made Urbanaut Brewing a name to 
watch out for among all NZ beer lovers. 
Urbanaut craft beer is made for the worldly explorer. The one who finds comfort in unfamiliar surroundings, thrives off a foreign atmosphere, and uses diverse urban environments to shape their perspective as a global citizen.
Urbanaut beers are designed to celebrate the cities that inspired their creation. Whether you know the destination well, or yearn to explore it someday, every sip will give you a taste of the culture no matter where you are in the world.
[ESPRESSO_TICKET_SELECTOR event_id=2978]