The New Zealand China Year of Tourism has just finished y'all! How else to celebrate this than by hosting a jam packed Tourism event on the 31st of October.
First up on the line up was Katherine MacGregor, the Event Manager at MBIE for the New Zealand China Year of Tourism. Katherine shared the purpose of the initiative at a government level, and all the exciting events that have come out of it, furthering relations between New Zealand and China. She touched on a theme that would continue throughout out the night, encompassed in this quote she shared from Kiri Atkinson-Crean at Te Puia:
"Despite the geographic distance, there are many kindred threads between Māori and traditional Chinese values. These include the importance of our ancestors, of whānau (family) and manaakitanga (hospitality)."  
Dan Walker, Deputy Chairperson at New Zealand Maori Tourism, then spoke about the history of Maori Tourism in New Zealand, including the story of Sophia Hinerangi who was the first Maori tourguide, active in the 1880s. Dan discussed the shared values of traditional Maori and Chinese culture, and how the future of Maori tourism is leveraging opportunities and adjusting packages to benefit Chinese travelers, in a value over volume model.
Next up was Partnership Advisor at the Department of Conservation, Cameron Johnson. Cameron broke down what DOC gets up to, namely 8.6 million hectares of public land! Four of five activities in New Zealand for Chinese tourists are nature based. Protecting and promoting our environment is therefore important for keeping New Zealand as we know it for future generations in many ways.
Matt Stenton followed up with his perspective as Project Manager at Go With Tourism, an ATEED initiative to connect and grow the talent pool in the Tourism industry.  Matt further highlighted the importance of Tourism to New Zealand - its our biggest export industry. He discussed the perception problem that people have with tourism: they think it's important but don't consider it as a career opportunity. He then shared the database that Go With Tourism has created, to help fill the industry where there is predicted to be a need for talent.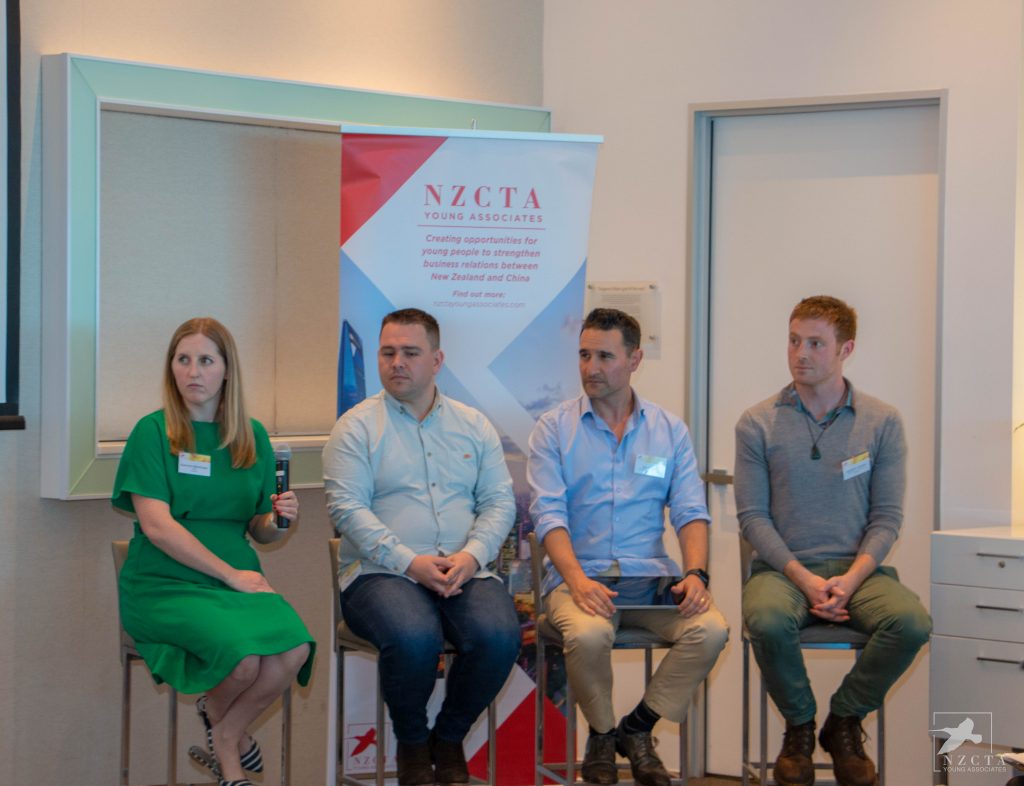 After a quick break, and some sailing experience giveaways from event supporter Explore Group, Christchurch Airport's Scott Callaway was up. Scott discussed the changing type of Chinese traveler, and the difference in culture between Kiwi and Chinese travelers. He identified that doing something digitally 'cool', while being able to walk away with something tangible is very important for Chinese tourists. Scott has been working with Alibaba in the South Island to get Alipay everywhere, to allow payments in even remote areas of New Zealand.
Mark Frood from Auckland International Airport then shared an update on numbers and connection points that Auckland has to China. After starting at one direct flight a day to Guangzhou, it has increased enormously!. Mark whipped us through some insights and further talked about how the future of Chinese tourism in New Zealand is storytelling and utilizing a digital strategy.
Lisa Li from China Travel Service then addressed the elephant in the room, if this is the year of New Zealand China Tourism, why have Chinese tourist numbers to New Zealand actually gone down? She explained how the Year of Tourism has been about growing relationships, capability, knowledge and tourism going forward rather than just numbers for this year. She also passionately explained the opportunities for growth in this industry in New Zealand.  
To finish up, we heard from Fiona Love, Branding Manager at the fast-growing Haka Tours. Haka Tours have been popping up all over New Zealand and are revolutionizing how people in the backpacking and tour segments of the tourism market are travelling. She shared her experience as a newer tourism operator identifying the need for a China-specific strategy and needing to build a brand with a core New Zealand value proposition.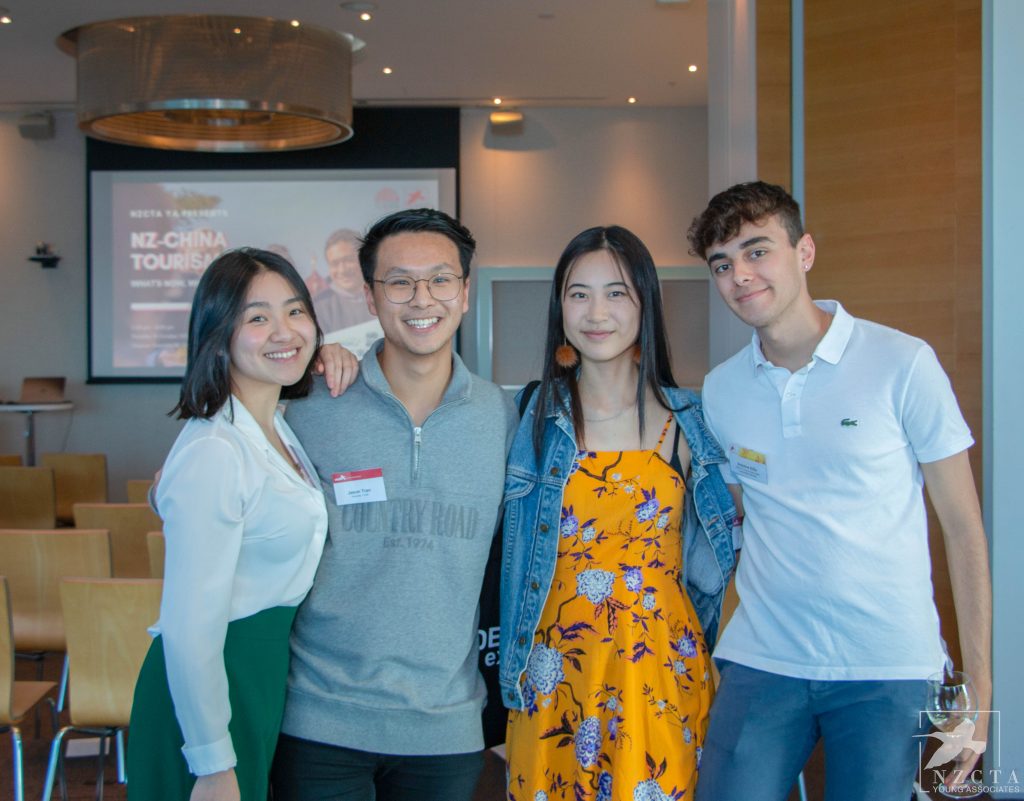 After some lively Q&A, we called it a night!
Thank you to Christchurch Airport and Simpson Grierson for supporting us and allowing this event to happen. Event review by Sonja Rose.