YA VIRTUAL SESSION 1: Breaking New Zealand into West China
When our world got disrupted by this whole Covid-19 thing (boo!), the YA team got busy trying to figure out how to continue bringing you guys interesting and valuable events from the safety of our bubbles.
After many Zoom calls and lots of hard work behind the scenes, we are super proud to present to you our new online event series - Zoom into China: YA Virtual Series! Approximately every fortnight we will have insightful guest speakers coming to a screen near you to talk about various China-related topics! We can't wait for you all to zoom into China with us and continue learning with us from where ever you are!
Last Wednesday 29th April, we kicked off our exciting new virtual series with special guest speakers Alistair Crozier and Dr Parley Reynolds who shared with us their experiences working in West China, in particular Chengdu and Chongqing, through government and private business.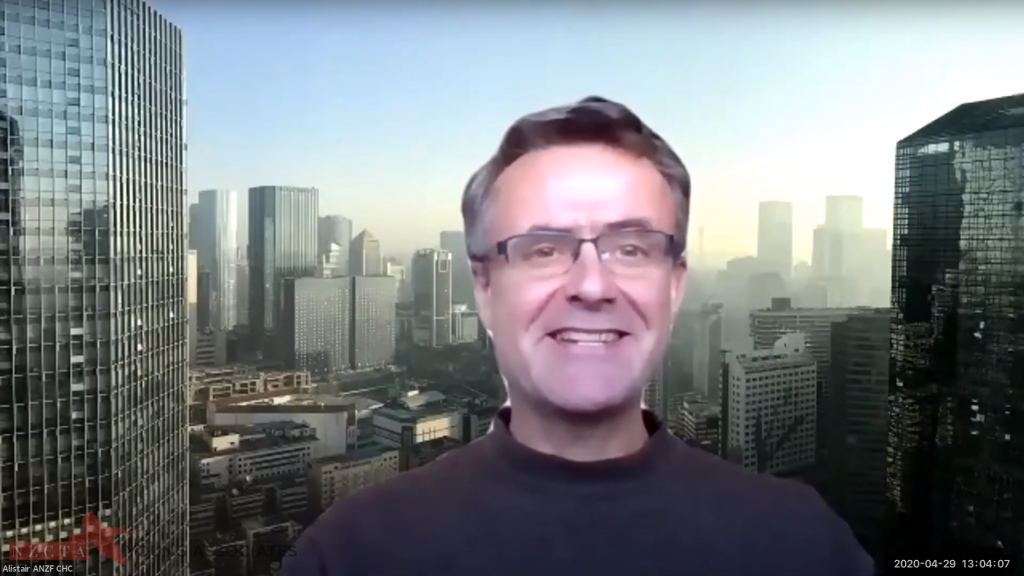 (Alistair zoomed in from Christchurch, but used as his background a photo shot from the kitchen of the Consulate in Chengdu to set the mood for his presentation!)  
Alistair Crozier was New Zealand's former Consulate General in Chengdu (2014-2018) and is currently the South Island Establishment Manager at Asia New Zealand Foundation. In his presentation, he provided in-depth insight into how New Zealand entered the West China market and the challenges they faced. He highlighted the following key takeaways from his experience…
 Why West China?
There are central government interest and ties in Chengdu. 

There are existing NZ links in the region.

There is a major transportation hub in the West.

There are direct flights from Chengdu to Auckland (pre-COVID-19 and currently as well).

The regional consumer behaviour and patterns resemble that of New Zealander's (experience-centric; savings-adverse).
Some daily focuses which the Consulate had were:
Maintaining local government relationships.

Business networking, fact finding and NZ exporter assistance.

Organising promotion and representational events.

Research and reporting.

Providing consular support.

Maintaining sister city relationships.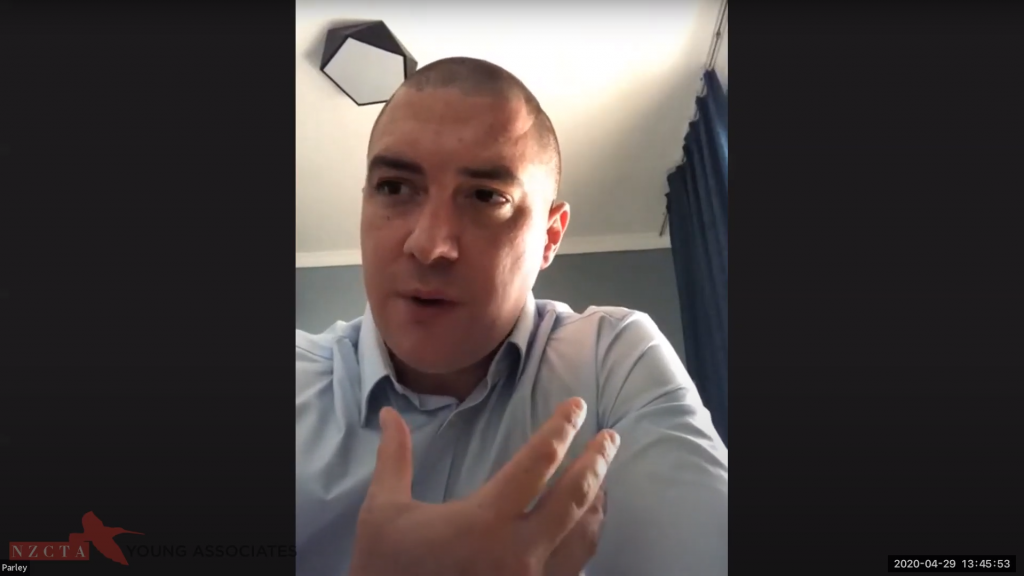 (Parley speaking to us from Chengdu where he is based as a Senior Lecturer at Chengdu University.)
Next we heard from Dr Parley Reynolds, a Senior Lecturer in Business Management at Chengdu University. Previous to this, he worked alongside Alistair in Chengdu as a Business Development Manager for New Zealand Trade and Enterprise (NZTE) and was the Asian Market Manager for Moa Brewing Company. Parley gave us some insightful knowledge from his experience working in West China.
Here are his Top 10 Tips:
NZ Companies rely too much on 100% Pure NZ branding (other countries also have clean, green images).

The cost of working/living is cheaper out in Western China.

The market is not as crowded with competitors compared to the tier-1 cities.

Chinese OEM Manufacturers outperform NZ companies.

Getting the price right is important for the Chinese market.

People underestimate the cost of doing business in China.

Don't go exclusive too soon with local distributors.

Learn how to use social media and Search Engine Optimisation (SEO).

Be prepared for difficulties with logistics, especially getting products out to Western China.

Be prepared for difficulties with custom clearances.
We'd like to finish off this review with a huge thank you to Alistair and Parley for taking time out of their lives to share their experiences in West China with us! Also a shout out to Edy (YA's Operations Director - top right in the 1st image) for his awesome MCing at the session! And, of course, we'd like to give a huge thanks to all our 40+ attendees who tuned in, we hope you enjoyed our first Zoom into China webinar and got valuable information and insights from Alistair and Parley. 
Did you miss out on attending Session 1? A recording is available to all YA Members, so signup for our membership now to watch Session 1 and our future sessions on demand!
Exciting news! Registrations for Session 2 of Zoom into China is now OPEN. This session will be all about NZ businesses in Eastern China! Click HERE to find out more!
Make sure to follow us via our social media platforms (links at the bottom of this page) as you'll get the latest updates about our upcoming events and speakers.
Finally, we would like to hear from you! If there is someone you want as a speaker or a topic you want to learn more about, please let us know in the comments box below or via email! We really value your feedback so that we can continue to bring you the most valuable and relevant events!
See you all again very soon 😊
Event review by Doris Lien and Kathy Liu.