We're sorry, but all tickets sales have ended because the event is expired.
Zoom into China: Digital Trade in a Covid Age


6th April 2022




12:30 pm - 1:15 pm
Our successful YA Zoom into China series is kicking off this year with a goodie! Be sure to join as a member to attend these ongoing series throughout the year for FREE.
Membership is less than a bubble tea a month and grants you access to a range of resources, networks and events like this one! – Sign up at our Patreon here
Everyday we're faced with the perils of Covid; whether it's getting sick ourselves, people we know getting sick, queues at the supermarket or online supply chain delays affecting when goods arrive. Have you ever wondered how businesses are managing? Through the lockdowns, the limitations on visitors, lack of tourists in the country and what they're doing to manage? 
In this Covid-Era, businesses are having to get creative and loop in new technology to better their systems and utilize it to keep their businesses running. Digital platforms like Alibaba are becoming more and more utilized, while in-person shopping and stores are still experiencing a drop in visitors.
Join our lunchtime session on the Wednesday the 6th of April from 12:30-1:15 for our topic of Ecommerce & Trade in a Covid Age and hear from Pier Smulders, Country Manager for Alibaba, and Olivia Shen Business Development Manager for TheMarket.com and founder of OS Consulting as they talk about how businesses have faced and conquered the ever changing landscape of Covid-19 and how digital technology/fintech is already the next big thing.
Whether you have questions about being an entrepreneur yourself, the impacts of covid, how digital trade platforms play a role in small and large businesses – come along and ask for yourself!
Follow us on Instagram, Facebook and Linkedin
SPEAKERS
Olivia Shen (LinkedIn here) – Founder & Lead Marketing Consultant at OS Consulting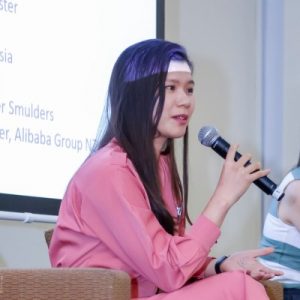 Olivia has several years of marketing & sales experience in finance, international trade, telecommunications and FMCG industries in New Zealand and China. Her expertise is in developing and executing brand and marketing plans to drive customer acquisition and unique brand love.
Olivia has helped five kiwi businesses launch brands and expand their online businesses in New Zealand and overseas. Developed customer segmentation strategy for Vodafone NZ, founded an international programme for a major NZ bank and successfully transformed the brand to the number 1 NZ financial brand among the immigrant community. Olivia has also presented at 30+ external events on marketing & business development topics, such as Festival of the Future, where Jacinda Ardern was a keynote speaker.
Olivia is currently the Business Development and Partnerships Manager at TheMarket.com, as well the Lead Marketing Consultant & Founder of OS Consulting. Olivia also is the Organizer and Host of Asian Marketing Professionals.
Pier Smulders (LinkedIn here)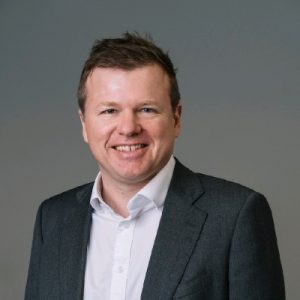 Pier Smulders is the NZ Country Manager for Alibaba.
Pier is a Dutch and New Zealand National who grew up in Asia and Europe and moved to New Zealand in 2004 after working in various roles in Asia, Europe and the USA. He was educated at Eton, holds a BA from Brown University and an MBA from Harvard Business School.
As Country Manager, Pier works across Alibaba Group's ecosystem supporting New Zealand activities. A key focus is helping New Zealand companies find success in reaching Chinese consumers via their marketplaces in China and global customers through their other consumer and B2B marketplaces around the world, in line with the mission "To make it easy to do business anywhere". 
Pierre manages external relationships with Government and key business partners and other stakeholders such as Universities.
He is passionate about helping Kiwi companies succeed in global markets.