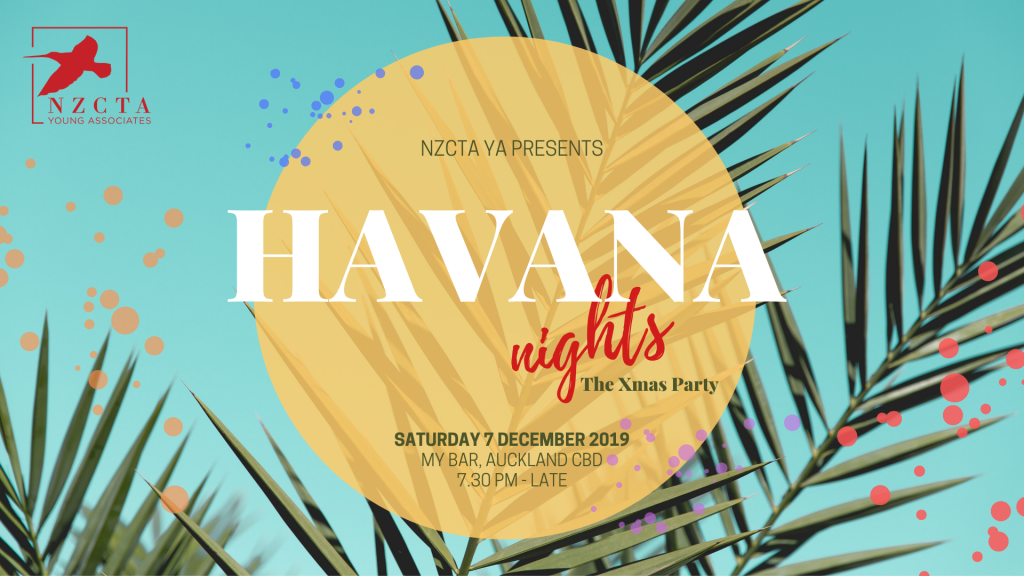 Havana Nights
The NZCTA YA Xmas Party
What could be more natural than a group interested in NZ-China stuff at Christmas time pretending we're in Havana you ask? Ooh na-nothing!
The most festive month of the year got us feelin' like Havana ooh na-na! 
The NZCTA YA presents Havana Nights: The Xmas Party coming to My Bar this Xmas near you! Think bright colours, chuck on a linen shirt, grab a chilled drink and party it out as if your heart was in Havana like Camila! (Yes, we like to stay topical with our themes)
There are extremely limited tickets for this event and there's somethin' 'bout our manners (and banner) that will make you not want to miss out, ooh na-na!
Tickets come with a free cocktail (valued at $10) and there will be a drink up for grabs for the BEST DRESSED, so dress to impress Jeffrey, the fresh graduate on campus!
Make sure to press "going" to stay updated on our Facebook event page.
Date:
Saturday 7th December 2019
Time:
7.30 pm - late
Location:
My Bar
12 Durham Street East
Auckland CBD
Pricing:
$5 for YA members
$15 for students
$20 for non-members
Tickets come with a free drink.
[ESPRESSO_TICKET_SELECTOR event_id=3590]