Dropping Dimes 🏀
The NBA season tipped-off this week, but for the 500 million basketball fans in China, there was no way to watch the opening game at all.
The reason? One single tweet. When Houston Rockets GM Daryl Morey tweeted "Fight for Freedom. Stand with Hong Kong.", he probably didn't expect to provoke a diplomatic incident and have the Chinese government call for his firing. Yet that is exactly what happened.
After the tweet, the Rockets started rapidly losing Chinese sponsors and were all but erased from mainland media coverage. The NBA quickly released a statement saying it was "extremely disappointed" at Morey's "inappropriate" tweet but the wishy-washy statement only succeeded annoying all sides.
US lawmakers from both parties started calling the NBA "shameful" for not supporting Morey's right of expression,  while state-broadcaster CCTV accused the NBA of letting Morey challenge its national sovereignty and suspended all broadcasts of NBA games.
For the NBA, a business for whom the China market is worth around $4 billion, the events were a disastrous and slightly extraordinary outcome from just a single tweet by someone who wasn't even employed by the organisation (also, Twitter is banned in China).
The events show just how important it is for businesses to be aware of the cultural and political sensitivities of doing business in China. As Versace, Givenchy, Calvin Klein, Fresh and Asics can also attest to, it's easy to misstep and the costs can be massive. Interestingly, the Chinese government eventually toned down its outrage, due to fears that their reaction was damaging China's image around the world. This suggests that people have some level of pushback. But nevertheless, we in New Zealand should take note of the events and make sure we balance our values when doing business in China.
#1. Upcoming Event: NZ-China Tourism: What's Now, What's Next?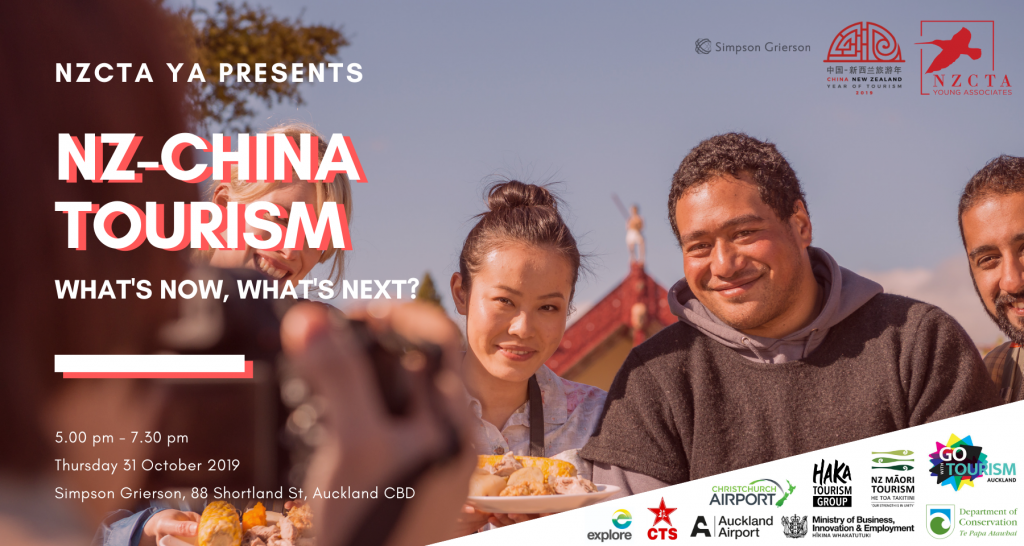 Did you know tourism is the 2nd biggest contributor to New Zealand's GDP? And that Chinese tourists are our second largest arrivals and growing? Are you prepared to make the most out of the opportunities arising from this?
Come and join us at our upcoming event, NZ-China Tourism: What's Now, What's Next?, as we explore how Chinese tourism is impacting Aotearoa in the 2019 China-New Zealand Year of Tourism and beyond!
Speakers include Auckland Airport, China Travel Service, Christchurch Airport, DOC, Go with Tourism (ATEED), Haka Tourism Group, New Zealand Maori Tourism and MBIE.
Attend and earn yourself the chance to win an America's Cup Sailing experience for two valued at $380! Less than 10 tickets left so book today!
Registration and more info here. Click "Going" on our Facebook event page to stay up to date about the event!
#2. Business Desk: Developing Our Relationship With China
On October 18th, Sir Don McKinnon (Chairman of New Zealand China Council), was in Shanghai addressing the Third International Forum on Belt and Road & Global Governance.
In his address, Sir Don spoke about the current state of NZ's relationship with China, our differences, how we can work through them, and the role NZ can play to develop the relationship through China's Belt and Road Initiative (BRI). He also touched on the Southern Link, a new vision and initiative where NZ acts as a link for trade, travel and tourism opportunities between China and South America. Did you know that travelling across NZ is in fact the shortest and quickest air route between Asia and South America?
There is a lot of room for growth and opportunities in the future through the BRI and Southern Link for NZ and China. But in Sir Don's words, we need to be "willing to work closely despite our differences and whether or not we might agree on all issues, China and NZ can demonstrate to the rest of the world that there is value to be created through openness and co-operation."
Read the full address here.
#3. Culture Desk: The Legend of Li Chunli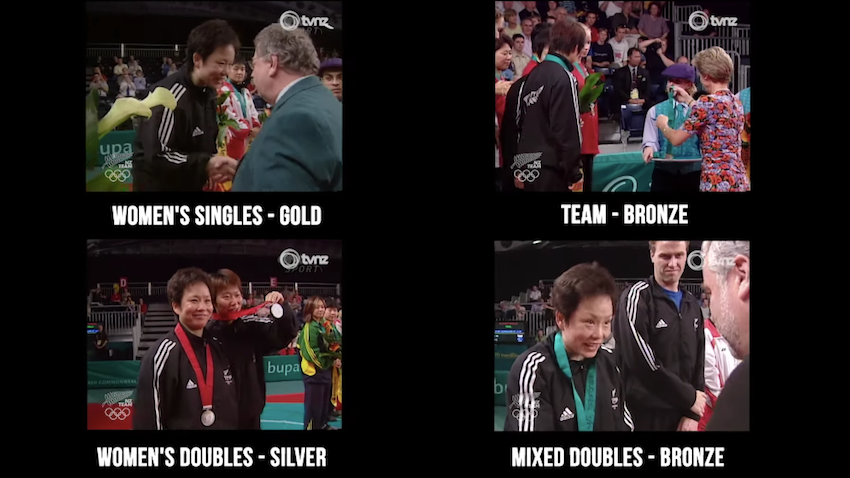 Asian New Zealanders know the importance of sports to Kiwi culture. Archetypal overachiever Mai Chen said playing it gave her "street cred". Playwright Renee Liang wrote a play dreaming of the first Asian All Black. At the YA, we too dream of the day that an Asian New Zealander puts on the black jersey, knowing that it will be a huge step towards Asians being seen as Kiwis too. While we wait though, we should celebrate the sporting heroes we already have.
This Spinoff article (and excellent accompanying video) profiles one of them. Li Chunli is a New Zealand table tennis legend who won four medals at the 2002 Commonwealth Games at the age of 40 and who hasn't lost a match in New Zealand. The article is about sport, but it's also about typical immigrant excellence, with Li's sheer will to succeed in spite of the odds something we can all relate to, in some way or other.
Read it here.
Have an idea or opportunity you would like us to offer? Would you like to be part of the Young Associates? Have general questions/comments? Let us know below!
Editors: Han Li, Kathy Liu
Disclaimer: Opinions expressed in this newsletter are the sole opinion of the NZCTA Young Associates and do not represent the opinions of the wider New Zealand China Trade Association or any of its executive committee