If you know, you know that Asian New Zealanders have been going through a bit of a moment recently. The reason? A Facebook group called "subtle asian traits". The group is hard to define. It has memes, it has heartfelt reflections, it has simple statements of shared experience. The common denominator is that everything is shamelessly Asian New Zealand/Australian. This is a significant event, the closest thing to a Kiwi Asian "community" that I've seen in my life. The most beautiful thing about it is how it has united all of my different Asian friend cliques in a hot pot of shared understanding and belonging. And that is the overriding tone of the group, one of joyful realisation that one's childhood experiences weren't just unique to them. There's no telling if the group will fizzle out or turn into something more, but we've had a real moment and one that might help develop a more concrete Asian New Zealand identity.
It doesn't appear that our politicians will be much help for that development though. One of the depressing sidenotes from the Simon Bridges/Jami-Lee Ross tapes was their dismissive attitude towards Asian representation. The two discussed Asian MPs in terms as simple terms as "Two Chinese would be more valuable than two Indians". This confirmed what we had all feared: that Asian MPs are selected mainly for their ability to raise donations and as tokens for ethnic voters - something former ACT MP Deborah Coddington casually confirmed on Twitter, justifying it using the "everyone does it" excuse.
In a country that is 12% Asian, it is a tragedy that the only Asian representation we can get in parliament are from those who are potential donors, and who are often recently arrived, wealthy, and with political ties to their countries of origin. As Sudhvir Singh argues in The Spinoff, this not only opens us up to foreign interests but also represents a missed opportunity to hear the diverse ideas of those who are actual leaders in the community. (And it's not just National at fault. Labour's two Asian MPs were high on the list [$] yet missed out on Cabinet positions to those lower. Of the minor parties, Golriz Ghahraman is literally the only one). Whether anything ends up coming out of this remains to be seen (Bridges insisted he had nothing to apologise for). But it appears that while Asians New Zealanders are findings new ways to assert their place, those at the highest levels of politics are showing they couldn't care less.
#1. Upcoming Event: Lights, Camera, Asians!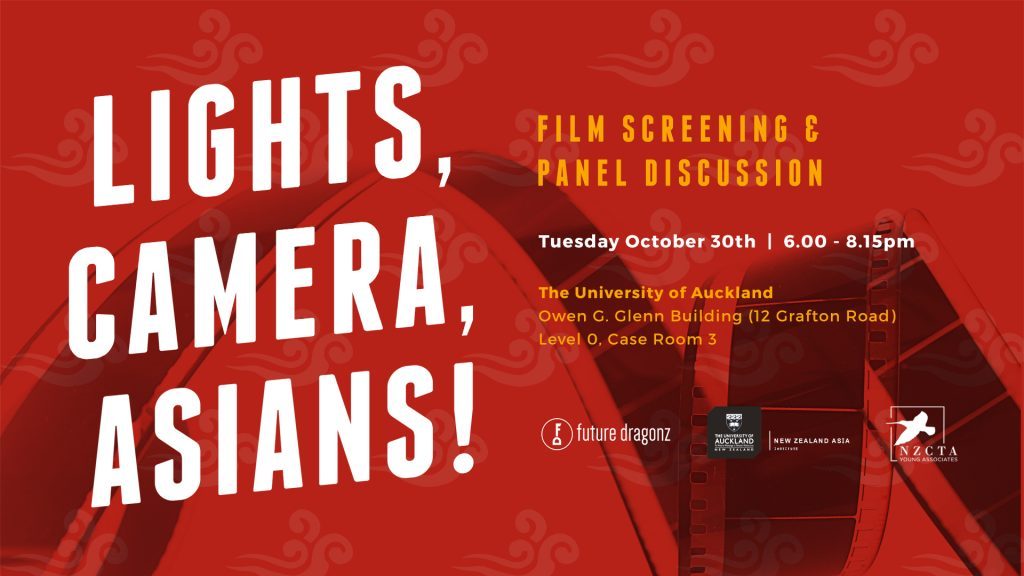 Saw 'Crazy Rich Asians' but want more? We have the perfect event for you to hear about how the everyday person can help ensure proper representation of Asians in New Zealand media! NZCTA YA and Future Dragonz invite you to our film screening and panel discussion event "Lights, Camera, Asians!" Come and enjoy two Kiwi-Asian short films and then hear from some of our most exciting directors, actors and writers. The films screened are '
The Han Chronicles
' and '
Asian Men Talk About Sex
'. The films will be followed by a panel discussion featuring Chye-Ling Huang, Calvin Sang and Mayen Mehta, moderated by Nathan Joe. We have a limited number of early bird tickets available until October 22nd. Get in quick as these won't last long! Click 
here
 to purchase your tickets now!
#2. Upcoming Project: Remote Digital Internships with QLC.io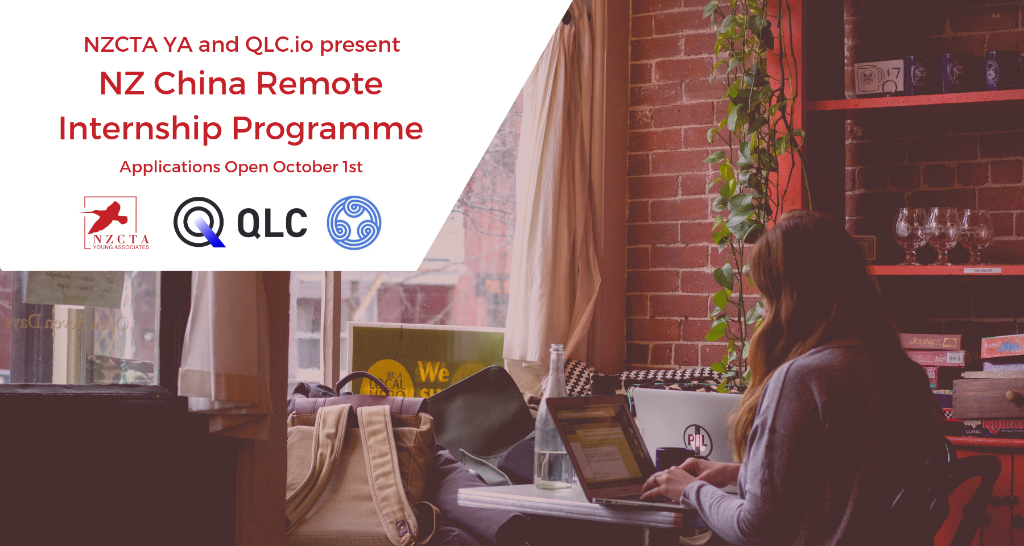 Do you want to sharpen your skills with the companies of the future without leaving your room? Do you want to try new career paths without up-ending your life? Or do you just simply want to "get a foot in the door"? If so, our NZ China Remote Internship will be ideal for you.
We have collaborated with Quarter Life Crisis (QLC.io) and North Asia Centre for Asia-Pacific Excellence (North Asia CAPE) to offer 10 fully-funded remote internships over summer! Selected interns will be sponsored to work with China related businesses or startups based in China. Each project has a mentor, who will guide the interns and help them sharpen their skills. This is an opportunity not to be missed!
Registration close November 9th. Click here to apply!
#3. Business Desk: What Alibaba Does Differently - And Better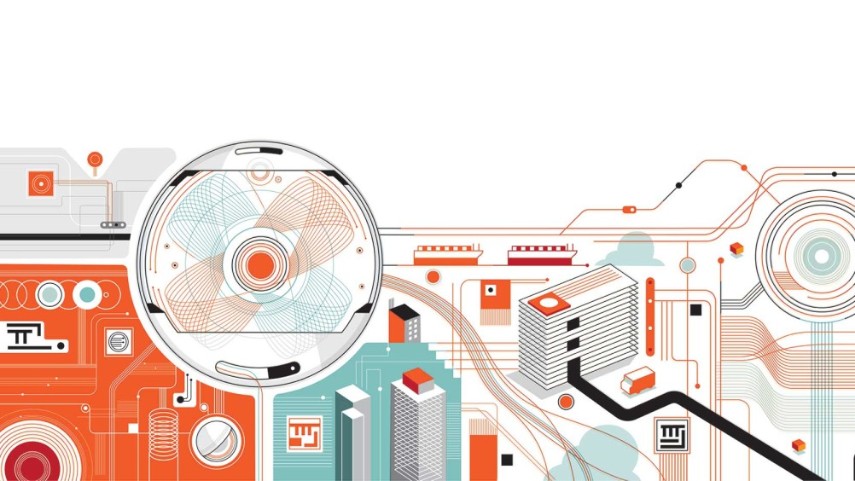 Last month we wrote about the phenomenon of Wechat, this month it's Alibaba's turn. What truly differentiates Alibaba from the Amazon and Google's of the world is the sheer scale of its "ecosystem", which offers a truly comprehensive set of services.
In this Harvard Business Review article, Alibaba Strategy Chief Ming Zeng outlines the founding and growth of Alibaba, detailing the four "simple" steps they took to reach the size they are today. He also highlights the importance of an influential leader (Why else would you know Jack Ma and Steve Jobs, but not leaders of Toyota or CitiGroup?).
Read it here.
#4. Culture Desk: Is The Next Great Asian Director from New Zealand?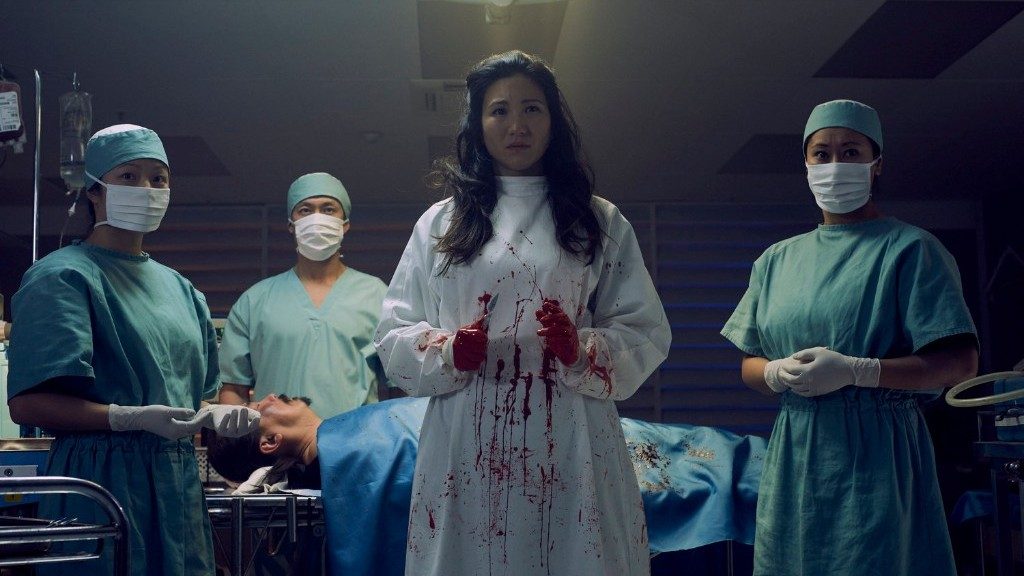 Roseanne Liang has been around the Asian New Zealand film landscape for a minute now. Her 2005 documentary Banana In a Nutshell was one of the first to document the trials of an interracial relationship. Since then she's played a part in many landmark Asian New Zealand shows (Flat3, A Thousand Apologies, My Wedding and Other Secrets). 
Her latest short, Do No Harm, is her most acclaimed yet. Not only was it put forth for Oscar consideration, but it has recently been greenlit for a full-length feature film (the second upcoming feature film she'll direct!).
So give it a watch, cause it's a great little short, and also cause there's a pretty decent chance she'll be blowing up our screens in the near future, and you'll be able to say "yeah, I've been a fan of Roseanne Liang since..."
Watch it here.
Have an idea or opportunity you would like us to offer? Would you like to be part of the Young Associates? Have general questions/comments? Let us know below!
Editors: Han Li, Min-Ji Yang and Miji Lee