We are sold out! See you all on Thursday!
Are you wanting inspiration from established women from different industries? Trying to figure out how to overcome gender and cultural barriers? Keen to learn how Kiwi-Asian women can overcome this "double-bind" and turn it into a strength?
NZCTA YA invites you to our Female Leadership Event - "She Did it Her Way: Stories of Kiwi Asian Women in Business".
Come along to this event and engage in conversation with our panellists, and be ready to be inspired by the stories of incredible Kiwi-New Zealand women.
Topics that will be explored
the value of cultural and gender diversity;

dealing with unfamiliar situations; and

how to break through a "double glass ceiling".
Food and drink will be provided. Spaces are limited so register early to avoid missing out!
Date: Thursday  17th May
Time: 5:45pm - 8pm
Location:
DLA Piper
Level 22, 202 Queen Street
Pricing:
$10 for members
$20 for non-members
[ESPRESSO_TICKET_SELECTOR event_id=1163]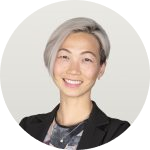 Evelyn heads the Banking and Finance Practice at Lane Neave, a full-service law firm located in Auckland, Wellington, Christchurch and Queenstown. With top tier domestic and international experience, Evelyn brings over a decade of banking and finance experience in complex and high-value transactions.   This includes corporate and institutional lending transactions (syndicated, bilateral and club facilities), leveraged and acquisition finance, property and project finance and trade finance.  She has also acted as the lead legal counsel coordinating offshore counsel as well as acting as New Zealand counsel on international transactions. Evelyn also has expertise, particularly in securitisation and other structured and financial products (including derivatives) and she regularly provides advice to her clients on financial sector regulation.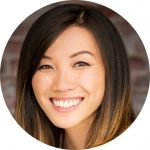 Deanna is the founder of Moustache Milk & Cookie Bar. As a first-generation Chinese New Zealander, Deanna had written "Open a cookie shop" at the top of her Bucket List when she was eight years old. After graduating with a Bachelor of Communication Studies, she decided to fulfill her childhood dream. At the age of 21, she opened her business Moustache Milk & Cookie Bar which now has almost 50,000 fans on Facebook, two little stores & a food truck.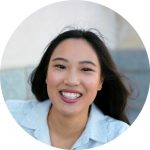 Xana is an actress who was recently cast as Mulan's sister in the upcoming Disney live-action Mulan blockbuster. She made her breakthrough at age 16 when she was cast in director the award-winning film Matariki. Following this, she had a lead role in the television comedy Hounds. The show went onto win Best Television Comedy Series at the 2012 New Zealand Film and Television Awards. Other screen roles since include; The Almighty Johnsons, Power Rangers and Filthy Rich, The Letdown and Dead Lucky.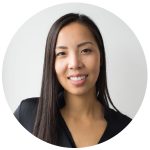 Sheila's journey to business has been one of many challenges, lessons and learnings. She is co-owner of Smartspace, which she grew from a team of 4 employees to 30 in 6 years. She is a fearless leader who values people, connections, relationships and giving everything a go. This led her to her next venture, as a shareholder in Agile Workspace – a collaboration between Smartspace and an I.T company to create smart locker solutions. This year, to diversify from her corporate career, she established Soul Sisters Co – a space for hardworking people who have a passion for quality food, people and a place to call home. She will be launching her first café with her Japanese business partner Miki - 'Mi-La's Place' early May. Her vision is to help Asians find their true passion and live a life of happiness, being true to who they are.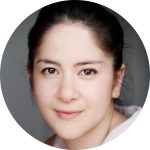 Alice is an award-winning performer and theatre-artist of Chinese and Pākehā descent. She began her career as an improviser with The Court Theatre in 2003 and has since performed and taught across the Asia-Pacific region as a freelance artist. Her collective practice, White_mess, focuses on building open, creative structures to facilitate the production of distinct live theatre projects and collaborations. Alice is interested in developing new strategies for leadership and governance in the arts, and is currently on the Advisory Board of the Asia New Zealand Foundation Leadership Network. She is a graduate of Toi Whakaari: NZ Drama School, and University of Canterbury.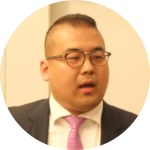 Franky is a banking professional at BNZ with a track record of working in the Commercial, Corporate and Institutional Banking sectors across China, Australia and New Zealand. He is specialized in large and complex Merger & Acquisition transactions, Cash-flow and unsecured lending, Property Investment and Development lending, Leveraged Finance and International Working Capital Solutions. Other than banking, Franky volunteers with Cure Kids as the first Asian Special Advocate and is tasked with promoting the Cure Kids brand in the Asian community in New Zealand. Franky also sits on the Board of Kāhui Tū Kaha to support the diversity and inclusion from culture and ethical aspects to ensure proper governance is in place for the organisation that is part of Ngati Whatua