EXECUTIVE COMMITTEE
Meet the Auckland team responsible for bringing you NZCTA Young Associates' events and opportunities! You'll often see us at events and we very much look forward to meeting you in person. In the meantime, find out a little more about us below.
Jessica Liang
Operations Director
Jessica holds a Bachelor of Law and Arts (Spanish) from the University of Auckland and is working as a commercial solicitor at Simpson Grierson. Jessica has been awarded a number of scholarships which have enabled her to go overseas and encounter different cultures first-hand. She developed a passion for connecting people across cultures and aspires to facilitate social and economic dialogue between New Zealand and China using the knowledge she has gained. In her spare time, Jessica enjoys muay thai, snowboarding and adventures in the beautiful outdoors of New Zealand.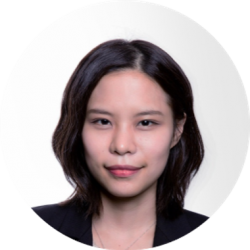 Cindy graduated with a Bachelor of Law and Commerce in 2017 and is now working as a corporate lawyer at Buddle Findlay. She has a strong cultural and professional background in both China and New Zealand, which has sparked her interests in New Zealand-China business ties. Cindy joined the Young Associates to be more involved in the NZ-China space and is passionate about helping others who are interested explore opportunities in this area. She was previously a committee member for the Asia Savvy Conference.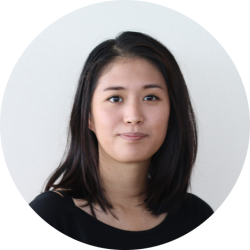 Chumin Yu
Administration Director
Chumin is studying part-time towards a Masters in Urban Planning and Environment while balancing full-time work as a financial consultant. Her Masters specifically focuses on Asian development and economic spatial design. She is a believer in China becoming a champion of tackling environmental issues and is very interested in talking to urban design and development industries. Let her know if you are too as she is happy to have a yarn with anyone about these areas. In her spare time, she enjoys poetry, jiu-jitsu and baking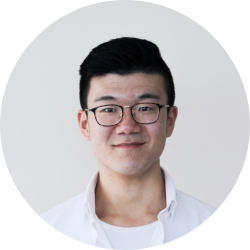 Allen Fan
Business Development Manager
Allen graduated with a Bachelor of Management Studies from the University of Waikato and is working at PwC as a Finance and Economics Consultant. He is a CFA charter holder, and has extensive work experience through previous positions with Fonterra and EY. Allen is passionate about the Chinese economy and the impact of FinTech globally. He hopes to increase young NZers awareness of these topics.
Edward Smith
Business Development Manager
Edward Smith graduated with a double major in Mandarin and Finance from the Victoria University of Wellington, and now works as an Innovation and insight Analyst for Fonterra. His prior experience working with the New Zealand government in trade strategy and studying Mandarin for a year in Shanghai has given him a broad exposure to and appreciation for NZ's ongoing relationship with China.
Sandy graduated from the University of Auckland with a Law and Arts conjoint. She presently works as a solicitor at Loo & Koo, a law firm offering services to Asian clients within New Zealand and beyond. Sandy has a keen interest in the ties between China and New Zealand. She joined the Young Associates to help encourage young New Zealanders to explore the entrepreneurial opportunities in this relationship.
Ciao Chen
Business Development Coordinator
Ciao is as a marketing coordinator at Callaghan Innovation where she advocates for the importance of New Zealand innovation both online and through events. She has experience in multiple industries including ICT, international education, entrepreneurship. Ciao's knowledge of the New Zealand innovation ecosystem and her strong interest in China-New Zealand business and cultural dynamics allow her to keep a keen eye on trends. She hopes to deepen this understanding and explore further possibilities between New Zealand and China.
Julius Mataupu
Business Development Coordinator
Julius is currently studying Politics and Law at the University of Auckland. He has worked for InterCity, and also spent two years as a voluntary missionary for the Church of Jesus Christ of Latter-Day Saints. During this period, Julius engaged in humanitarian aid work in the Philippines assisting families affected by natural disasters and learnt how to speak Tagalog and Cebuano fluently. In 2017 Julius was selected by Auckland Art Gallery to complete a research project with the Visible Voices team. He is a proud Samoan and hopes to further his understanding of different cultures and how they engage in business.
Amy Ding
Events Coordinator
Amy worked in the medical field in China before moving to New Zealand six years ago. After working for different community organisations in the Waikato region Amy decided to attend a business class. She is now an auditor working at Ernst & Young after completing her Bachelor of Business Analysis at the University of Waikato. Amy is enthusiastic about building ties between China and New Zealand through business, education and communication. She looks forward to assisting young people in exploring the opportunities that exist between New Zealand and China.
Liam Finnigan
Events Coordinator
Liam is currently completing a Master of Arts in Politics and International Relations at Auckland University, researching New Zealand's relationship with China. After graduating with a Bachelor of Arts (Hons) in 2012 he spent time in Asia and Europe discovering vast differences to his home, New Zealand. In 2017 he was awarded the Prime Minister's Scholarship for Asia to undertake language study in Kunming, China. He sees the Young Associates as a way to reinforce similarities between cultures, by encouraging and nurturing relationships between NZ and China.
Han is currently on a gap year having completed his Arts and Law (Hons) degree at the University of Auckland. He was involved in entrepreneurship during his time at University, running Tutor House, a tutoring company, with three of his friends. He backpacked through China last summer and was amazed at both the high-tech industry and grassroots businesses everywhere. It is this love for entrepreneurship and China which has led to his involvement with NZCTA.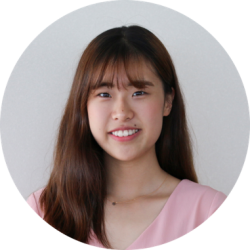 Min-Ji Yang
Marketing Associate
Min-Ji is currently in her third year of studying a Law and Arts conjoint at the University of Auckland. Having travelled and learned Chinese since high school, her interest in China has grown steadily throughout the years. She hopes that through her involvement with the NZCTA Young Associates she will gain further insight into China and its capabilities and also take advantage of opportunities to build bridges between the two countries.
Antoine Ellis
Social Media Associate
Antoine studies Public Relations, International Business and Chinese at AUT. He is interested in the media sector and how it impacts everything from trade-relations to global pop-culture. Antoine is also passionate about languages; he is fluent in French and in his seventh year of learning Mandarin. Through his involvement with NZCTA YA, Antoine looks forward to improving his social media skills while getting more involved within the NZ-China dynamic.
Min-Hung Chiang
Accounts and Data Manager
Min-Hung currently works as a Consultant in Deloitte's Risk Advisory practice where he assists clients with governance and navigating through complex regulatory environments. Min-Hung enjoys working with and learning about disruptive and innovative technologies which have potential to create value for businesses, governments and people. He is passionate about raising awareness and understanding of other cultures and traditions which he believes is crucial for diverse and peaceful communities.
Victor graduated with a Bachelor of Commerce (Accounting and Finance) from the University of Auckland and is now working at National Personnel as an accountant, payroll manager and factory HR manager. Having grown up in a family involved in international business, Victor sees the vast opportunity that exists between New Zealand and China. Victor is thrilled to help young professionals find their place of belonging after university by networking and getting inspired about the trade relations between China and New Zealand.
Lincoln holds a Bachelor of Arts (Hons) with First Class Honours and is currently completing a Doctor of Philosophy (PhD) at the University of Auckland. He is a Young Associates founding committee member and was Chairman from 2014 to 2016. In addition to his current role as Honorary Chairman of the Young Associates, Lincoln is a member of the Asia New Zealand Foundation Leadership Network, the New Zealand Asian Leaders, and the Royal Society of New Zealand (MRSNZ).