EXECUTIVE COMMITTEE
Meet the Auckland team responsible for bringing you NZCTA Young Associates' events and opportunities! You'll often see us at events and we very much look forward to meeting you in person. In the meantime, find out a little more about us below.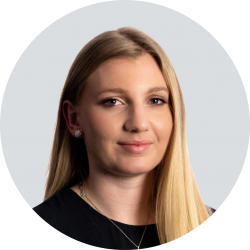 Sonja Rose
Operations Director
Sonja completed a double degree with majors including International Business and Asian Studies at the University of Auckland. She currently works in the Advocacy team at the EMA, with the mission of helping business succeed. Sonja hopes to help bring understanding and engagement with China, while creating a space to help grow networks and build meaningful friendships.
Han graduated with an Arts and Law (Hons) degree from Auckland University and is currently a law clerk at Simpson Grierson. He was involved in entrepreneurship during his time at University, running Tutor House, a tutoring company, with three of his friends. He backpacked through China last summer and was amazed at both the high-tech industry and grassroots businesses everywhere. It is this love for entrepreneurship and China which has led to his involvement with NZCTA. In his spare time, he blogs about music and culture at Gimme The Pretense.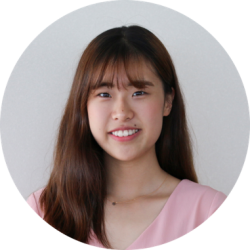 Min-Ji Yang
Administration Director
Min-Ji is currently in her third year of studying a Law and Arts conjoint at the University of Auckland. Having travelled and learned Chinese since high school, her interest in China has grown steadily throughout the years. She hopes that through her involvement with the NZCTA Young Associates she will gain further insight into China and its capabilities and also take advantage of opportunities to build bridges between the two countries.
Edward Smith
Business Development Manager
Edward Smith graduated with a double major in Mandarin and Finance from the Victoria University of Wellington, and now works as an Innovation and insight Analyst for Fonterra. His prior experience working with the New Zealand government in trade strategy and studying Mandarin for a year in Shanghai has given him a broad exposure to and appreciation for NZ's ongoing relationship with China.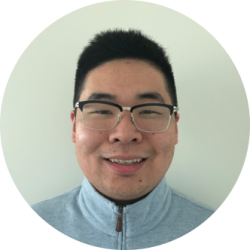 Wei Hsiao
Business Development Manager
Wei Hsiao is an Agile Coach at Assurity Consulting. He is passionate about innovation in regards to the process of ideation and inception of ideas. He wants to explore how New Zealand businesses can incorporate Chinese innovation into their products and services, and vice versa. Aside from innovation he is involved in the Agile community space and blogs about Chinese basketball
Amy worked in the medical field in China before moving to New Zealand six years ago. After working for different community organisations in the Waikato region Amy decided to attend a business class. She is now an auditor working at Ernst & Young after completing her Bachelor of Business Analysis at the University of Waikato. Amy is enthusiastic about building ties between China and New Zealand through business, education and communication. She looks forward to assisting young people in exploring the opportunities that exist between New Zealand and China.
Liam Finnigan
Events Manager
Liam is currently completing a Master of Arts in Politics and International Relations at Auckland University, researching New Zealand's relationship with China. After graduating with a Bachelor of Arts (Hons) in 2012 he spent time in Asia and Europe discovering vast differences to his home, New Zealand. In 2017 he was awarded the Prime Minister's Scholarship for Asia to undertake language study in Kunming, China. He sees the Young Associates as a way to reinforce similarities between cultures, by encouraging and nurturing relationships between NZ and China.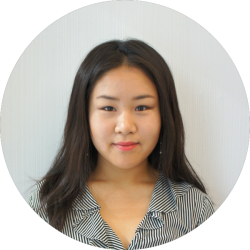 Miji Lee
Marketing Manager
Miji is currently in her final year of a Law at the University of Auckland. She previously completed a Bachelor of Arts, majoring in Economics and Politics. She has undertaken numerous opportunities in China to facilitate business dialogue and better understand China's cultural and social dynamics in a globalised world. Miji joined the Young Associates to encourage more young people to explore the exciting possibilities that exist in the New Zealand - China space.
Antoine Ellis
Social Media Manager
Antoine studies Public Relations, International Business and Chinese at AUT. He is interested in the media sector and how it impacts everything from trade-relations to global pop-culture. Antoine is also passionate about languages; he is fluent in French and in his seventh year of learning Mandarin. Through his involvement with NZCTA YA, Antoine looks forward to improving his social media skills while getting more involved within the NZ-China dynamic.
Min-Hung Chiang
Accounts and Data Manager
Min-Hung currently works as a Consultant in Deloitte's Risk Advisory practice where he assists clients with governance and navigating through complex regulatory environments. Min-Hung enjoys working with and learning about disruptive and innovative technologies which have potential to create value for businesses, governments and people. He is passionate about raising awareness and understanding of other cultures and traditions which he believes is crucial for diverse and peaceful communities.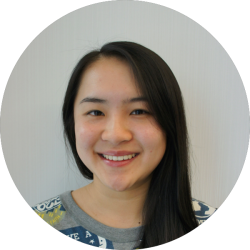 Teresa is currently studying Law and Commerce at the University of Auckland. She is a member of the UN Youth Auckland Regional Council, the Marketing Manager for Asia Savvy and the Event Coordinator for Quan Am Foundation. With a passion to solve contemporary issues and an interest in international relations, she ultimately aims to work for the United Nations. Teresa joined the NZCTA Young Associates whānau because she is immensely proud of her Chinese and Kiwi heritage and wishes to help young New Zealanders capitalise on the unique relationship we have with China.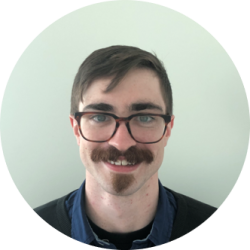 Marco is a recent graduate of the University of Auckland with a conjoint degree in Commerce and East Asian Studies. His interest in China, and developing cross-cultural relationships, came at a young age and was emboldened through extensive travel and study inthe country. In addition to a strong interest in business development and analysing opportunities from a historical, trade and political perspective he also enjoys creative marketing pursuits. In joining the Young Associates, Marco hopes to become further involved in the invaluable trade relationship between New Zealand and China.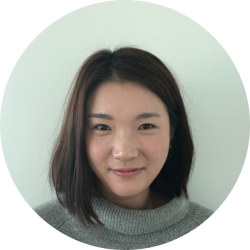 Rong Shi
WeChat Content Creator
Rong graduated with a Bachelor of Arts from the University of Auckland and is currently working for ASB as a commercial assistant. Through travel and exchange, Rong grew to learn the importance of bridging gaps between cultures, especially China and New Zealand. She hopes to make her stamp on the NZCTA Young Associates this year and gain valuable development with like-minded young professionals. In her spare time, she enjoys music, cooking and movies.
AND HERE'S A (old) TEAM PHOTO!*
*circa Feb 2018