EXECUTIVE COMMITTEE
Meet the Auckland team responsible for bringing you NZCTA Young Associates' events and opportunities! You'll often see us at events and we very much look forward to meeting you in person. In the meantime, find out a little more about us below.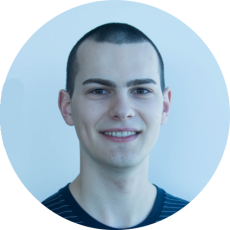 David Robertson
Operations Director
David has been Arts student at the University of Auckland majoring in Spanish and Chinese. He also works closely with business leaders and local government as a coordinator for the youth-led sustainability group Generation Zero. His time in Yunnan learning Chinese on the Prime Minister's Scholarship has further motivated David to pursue the language and explore China and New Zealand's ever-growing and multifaceted relationship. In joining the Young Associates, David hopes to see behind the curtain when it comes to business practices in the Sino-New Zealand sphere and solidify cultural and commercial links between the two regions.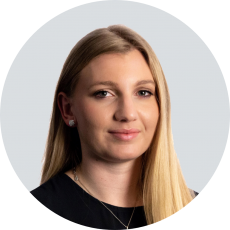 Sonja has a double degree with majors including International Business and Asian Studies from the University of Auckland. She is further exploring her interest in international business with part-time postgraduate study in Global Management and Innovation. She currently works in the Advocacy team at the EMA, with the mission of helping business succeed. Sonja hopes to help bring understanding and engagement with China through work with the YA, while creating a space to help grow networks and build meaningful friendships- at the end of the day relationships are what it's all about!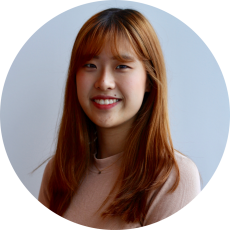 Min-Ji Yang
Administration Director
Min-Ji is currently in her penultimate year of studying a Law (Hons) and Arts conjoint at the University of Auckland. Having had the chance to travel, work and study in China since high school, her interest in China has grown steadily throughout the years. She is fascinated about what the vastness of China entails and interested in the potential for youth to equip themselves with the necessary knowledge and tools to propel themselves in the NZ-China space. She hopes that through her involvement with the YA she will gain further insight into China and its capabilities and also take advantage of opportunities to build bridges between the two countries.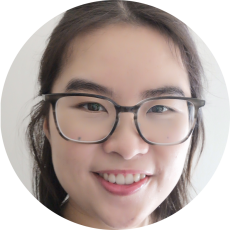 Cindy Luo
Business Development Manager
Cindy graduated from the University of Auckland with Bachelor of Science majoring in biomedical science and Master of Bioscience Enterprise. She is currently working as a venture advisor at AUT Ventures, the technology transfer office of AUT, where she's helping to transform research into real-world impact. Growing up in New Zealand (NZ) with a Chinese background, Cindy would like to get more in touch with her roots and has been eager to expand her experience/knowledge of commercialisation to the NZ-China trade space. She has hence joined the YA with the hopes of learning more about the NZ-China business relations and fostering opportunities for other young New Zealanders to learn more about the area.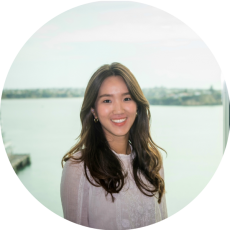 Katie Kyung
Business Development Manager
Katie graduated from the University of Auckland with a Law/Arts conjoint degree, double majoring in Chinese and Film, Television, and Media Studies. She is now a solicitor at Hesketh Henry's litigation team. Katie's gap year in Shenzhen in 2011 has opened her eyes to the opportunities for development in China. Since then, Katie has continued to grow her interest in China and the opportunities that are out there for New Zealand's youth. By joining the YA, she hopes to fulfil a bridgework between New Zealand and China's youth to share opportunities that exist in a variety of industries.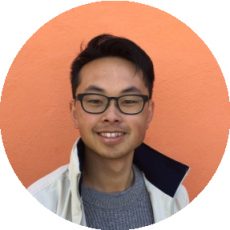 Allan Chan
Business Development Manager
Allan graduated from the University of Auckland with a Bachelor of Commerce majoring in International Business and Marketing. He is currently working as a Consumer Electronics Graduate at Samsung Electronics supporting the wider team in sales and marketing. Growing up as a New Zealand Born Chinese, Allan realised the importance of understanding his roots and culture. In 2019 he interned in China at a Marketing Agency on a Prime Minister Scholarship to Asia. With the YA he hopes to share his experiences with young New Zealanders interested in the region, develop a continuous understanding of the unique characteristics of the China market and foster greater relationships between NZ-China and the world.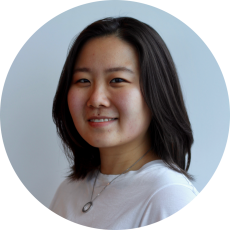 Sichen Xi
Business Development Manager and WeChat Content Creator
Sichen graduated from Auckland University with a Commerce and Law conjoint and is currently starting her law career at Simpson Gierson. Originally from China, she grew up in Singapore with a deep passion for Chinese culture and the Chinese Language. She hopes to share and develop her passion for the country and culture and meet likeminded individuals with a common purpose.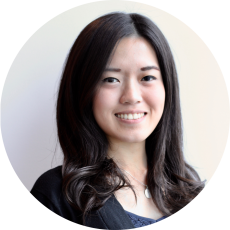 Isabella Njohana
Events Manager
Isabella graduated from University of Auckland with a Bachelor of Science and Master of Bioscience Enterprise, and is now working as a Business Support Associate in Plant & Food Research. She is passionate about science and technology and wants to help in translating research into applications that the wider public and environment can benefit from. Isabella joined YA because of her Chinese-Indonesian heritage and her enthusiasm about the many potentials that can arise from collaborations between New Zealand and China. Outside of the office, you can find her engrossed in books or sketches.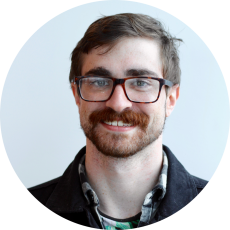 Marco Benvenuto
Events Manager
Marco is a recent graduate of the University of Auckland with a conjoint degree in Commerce and East Asian Studies. His interest in China, and developing cross-cultural relationships came at a young age and was emboldened through extensive travel and study in the country. In addition to a strong interest in business development and analysing opportunities from a historical, trade and political perspective, he also enjoys creative marketing pursuits. In joining the YA, Marco hopes to become further involved in the invaluable trade relationship between New Zealand and China.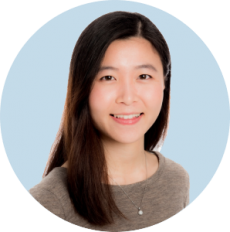 Kathy Liu
Marketing Manager
Kathy graduated with a Master of Bioscience Enterprise from the University of Auckland. She now works as a Regulatory Affairs Officer for Anagenix, a NZ company developing innovative NZ nutraceutical ingredients for international markets, including China. Kathy started exploring NZ-China trade through her thesis research looking at how the Chinese regulatory environment for health foods influences the entry of NZ nutraceuticals into China. By joining YA, she hopes to continue broadening her knowledge and experience in NZ-China trade, as well as encouraging others to take part in deepening the relationship between the two countries.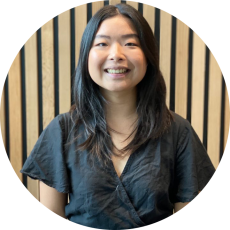 Doris Lien
Marketing Associate
Doris recently graduated from the University of Canterbury with a double degree in Commerce and Arts, majoring in International Business, Marketing, Japanese and Chinese. She is currently working at Auckland Transport as a Customer Experience/Marketing graduate. Doris has always had an interest in learning different languages and cultures. In 2018, she visited China on a 5-week study tour to learn about the business practices in China. This propelled her interest in the NZ-China space and in 2019 she was on the Global China Connection Canterbury committee. She hopes that with her involvement in the YA, she can continue to gain opportunities and broaden her knowledge of the current NZ-China relationship and to meet like-minded people.
Antoine Ellis
Social Media Manager
Antoine studies Public Relations, International Business and Chinese at AUT. He is currently on exchange in Shanghai with the Prime Minister's Scholarship for Asia, learning more about China's business and political environments. Antoine is interested in the media sector and how it can impact everything from cultural perceptions to trade relations. He is excited about his role on the YA's media team and hopes he can help motivate more young people to involve themselves within the NZ-China dynamic.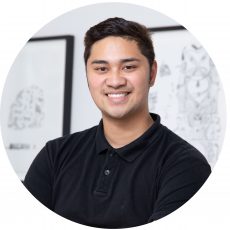 Nicholas Bing
Marketing Associate
Nicholas graduated from the University of Auckland with a Conjoint Commerce and Arts degree achieving four majors of marketing, psychology, communications and commercial law. Nicholas has a history in start-ups and entrepreneurship in New Zealand and is curious in developing and investigating insights and innovations in the NZ-China space to understand the future and opportunities for NZ. Nicholas currently assists managing brands in Frucor Suntory and is part of the YA as a marketing associate.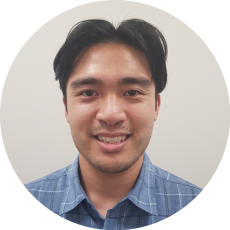 Alan is now in his penultimate year of an Engineering and Commerce conjoint at the University of Auckland. He realised the importance of the NZ-China trade relationship, especially with the current technology growth in China. Although he was born in NZ, his family's roots are from China, which also caused an interest in NZ-China relations. He wishes to help develop a space for young professionals to gain an informative experience with the YA.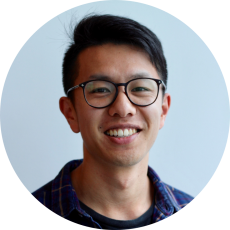 Han graduated with an Arts and Law (Hons) degree from Auckland University and is currently a solicitor at Simpson Grierson. He was involved in entrepreneurship during his time at University, running Tutor House, a tutoring company, with three of his friends. He backpacked through China last summer and was amazed at both the high-tech industry and grassroots businesses everywhere. It is this love for entrepreneurship and China which has led to his involvement with the YA. In his spare time, he blogs about music and culture at Gimme The Pretense.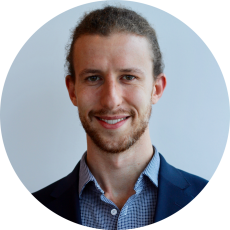 Edward
 studied Mandarin and Finance at the Victoria University of Wellington, and now works as a Customer Advisor with NZTE, helping Kiwi businesses take their story to the world. His prior experience working at Fonterra in global facing roles and time studying Mandarin in Shanghai, has given him a broad exposure to and appreciation for NZ's ongoing relationship with China.
AND HERE'S A TEAM PHOTO!*
*Minus Antoine, Sichen, Alan and Liam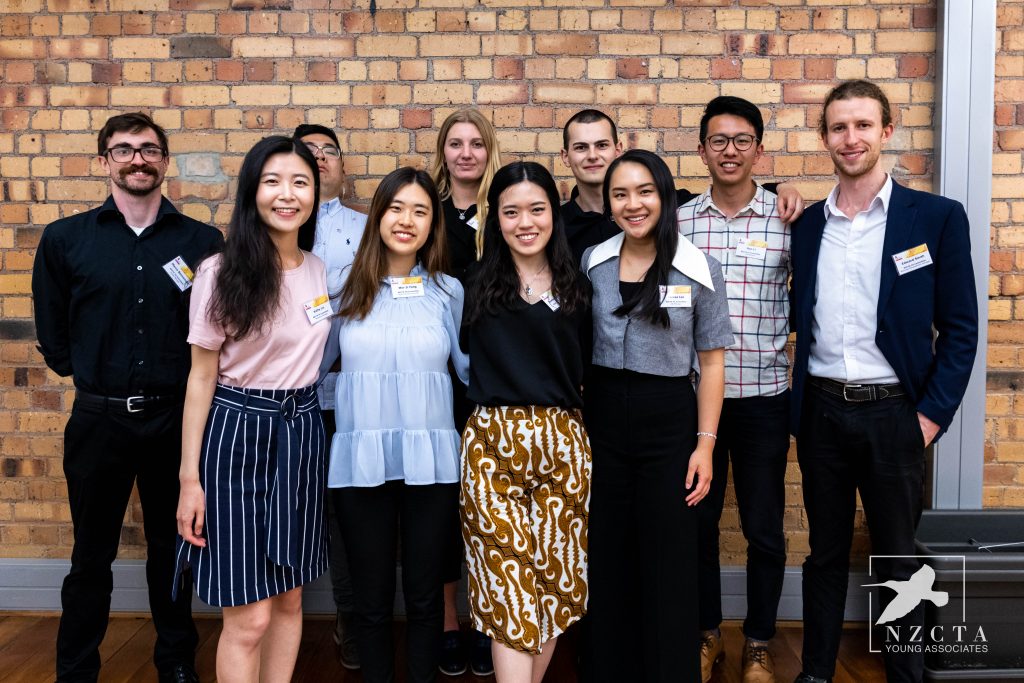 2019

Han Li, Sonja Rose, Min-Ji Yang, Edward Smith, Wei Hsiao, Liam Finnigan, Marco Benvenuto, Isabella Njohana, Kathy Liu, Miji Lee, Antoine Ellis, Teresa Lee, Sichen Xi, Rong Shi, Sherry Zhang, Min-Hung Chiang

2018

Cindy Yuan, Jessica Liang, Chumin Yu, Han Li, Edward Smith, Allen Fan, Wei Hsiao, Liam Finnigan, Marco Benvenuto, Miji Lee, Antoine Ellis, Teresa Lee, Rong Shi, Min-Hung Chiang, Amy Ding, Julius Mataupu, Sandy Lam, Chris Hon, Victor Huang, Raymond Huang

2017

Kevin Wei, Cindy Yuan, Chumin Yu, Jessica Liang, Han Li, Akshat Chugh, Fraser Nicholas, Edward Smith, Sandy Lam, Allen Fan, Min-Ji Yang, Min-Hung Chiang, Victor Huang, Chris Hon, Lincoln Dam, Jennifer Tate