Introducing… Our revamped, incredible new membership model! 
The team at YA have been working hard to revamp our membership model to make it better value and more accessible for you!
So, what's changed, and why should you sign up?
1. We have moved our membership to Patreon! It's a modern and clean hub where you can easily see the benefits you will gain as well as keep up to date with what we're up to.
2. Membership is now paid monthly at the low price of $3.5 (+GST)! We've gotten rid of our annual fee to make YA membership more flexible and easier to access. Cheap as chips!
3. We've improved the benefits you will gain from being a member. As well as event discounts, there are now many other reasons that you should sign up as a YA member. Check them out below!
NZCTA YA are proud to deliver amazing events both physically and virtually for members to involve themselves in the NZ-China space; we're all about creating opportunities! To get a glimpse, check out our past events here.
SPECIAL PROMOTIONAL PRICE: For a limited time, members who sign up will get full access to all benefits before the introduction of our higher-priced premium membership model. Make use of this offer today!
Get your company to sponsor your membership!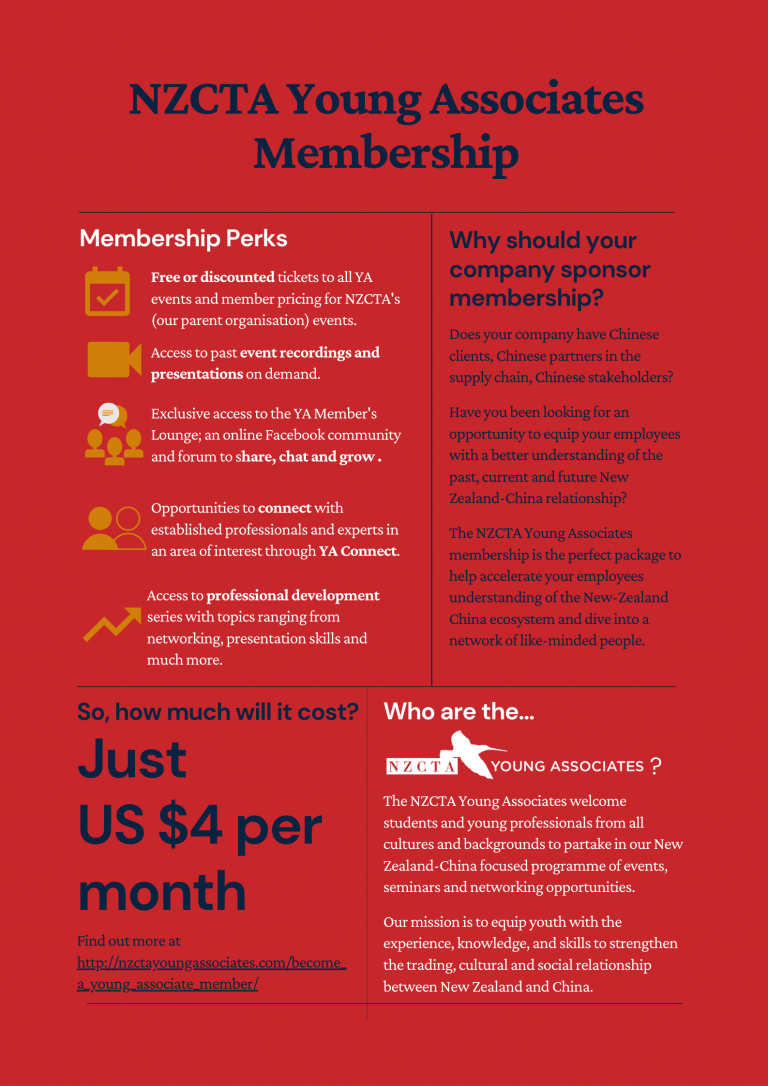 Frequently Asked Questions (FAQ)
Latest News From Our Blog