A Jam-packed June!
Welcome to the NZCTA Young Associates Newsletter: a monthly-ish digest of happenings and articles for young people interested in the NZ-China space.
If you enjoy the Newsletter and know someone else who might as well, be sure to sign up to receive these newsletters straight to your inbox! - Sign up here
Welcome to the YA's newsletter, June edition!
It's been a busy month, and we can't believe we're already halfway through the year! At present the YA is underway with recruitment, with our committee going from strength to strength, and all teams are hiring! We are also excited to announce our July panel event, in which attendees will hear from three esteemed speakers on their connections and interactions with China, plus a day-in-the-life slice of what their jobs look like!
Outside of the YA, NZ Prime Minister Chris Hipkins is currently in China on a trade delegation set to wrap up at the end of June, and it's a trip that's given us plenty to follow and look forward to ourselves when it comes to travelling China. And perhaps travellers will find themselves making their next trip on China's brand-new commercial airplane - read on to find out more!
#1. YA Committee applications extended until Sunday night!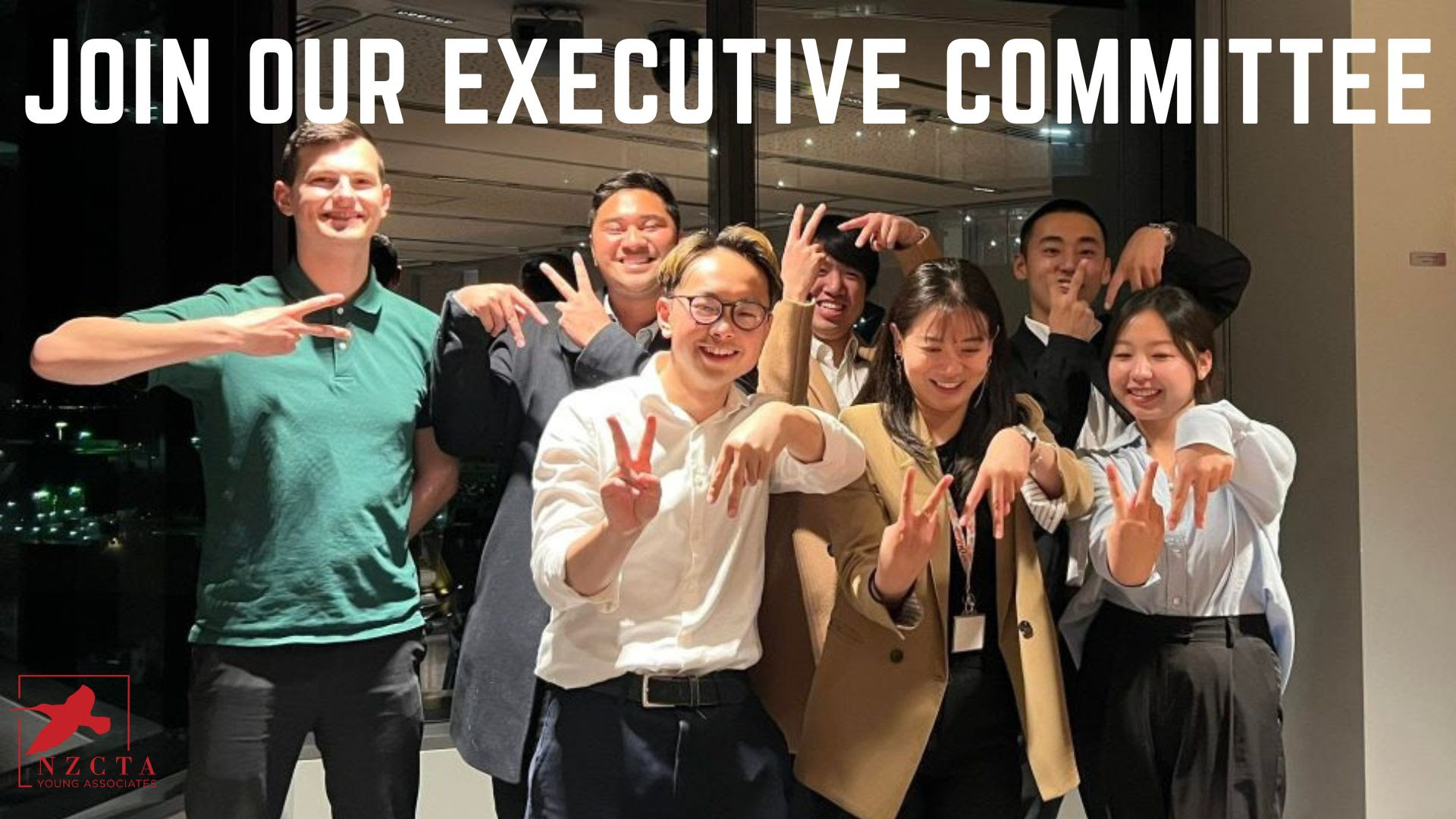 Breaking news - we've extended the application deadline for joining our executive committee until this Sunday night! 
Are you interested in the NZ-China space? Looking to join a group of passionate students and young professionals? Develop your skills? Connect with new opportunities? Whatever your motivation, we're here to recruit volunteers for our executive committee - 2023 is going to be lit / 火热!!!
Whether you're passionate about marketing, operations, technology, HR, or managing our dough as treasurer, we have opportunities for you to make a meaningful impact on the NZ-China relationship. Each and every one of our executives - seasoned or otherwise - work hard in their spare time to bring YA projects to life and forge new opportunities and activities in this space.
If you're ready to take on new challenges, collaborate with a dynamic team, and be part of an organisation that fosters connections between New Zealand and China's brightest young minds, please do take the time to apply!
To apply, check out our webpage about this recruitment round, which will explain how and where to submit your CV, cover letter, and Google Form response. The new deadline for submissions is 11:59pm on Sunday 2nd July!
For any questions or concerns, give us a shout at admin@nzctayoungassociates.com.
#2. Announcing NZCTA YA's next event! Join us in July!
Watch out for the next YA event, launching soon! This is a sneak-peek for our newsletter readers to lock in the evening of Thursday 27th July!
The YA is stoked to announce our upcoming event for the end of July, which will be a panel session held in Auckland City Centre at Buddle Findlay, a long time supporter of the organisation.
We're offering an incredible lineup of panelists for this event from MFAT, NZTE, LILO Desserts, and the New Zealand China Council! Our trio of speakers will be drawing upon their wealth of knowledge to present their connections past and present with China. Plus, join us to hear them demystify their job titles and explain what their day-to-day life at work looks like. Introducing…
Ivy Huang is the Market Manager for the Greater China Area at NZTE.
Liam Finnegan is a Senior Advisor in the Auckland Engagement Team at MFAT, and previously Desk Officer for the North Asia Division. Importantly, Liam was also in the executive committee at the YA between 2017 and 2020!
Cleo Gilmour is the General Manager and Co-founder of LILO Desserts, a New Zealand fruit-tech start-up, as well as a NextGen Board Member of the New Zealand China Council.
Attendees can expect to hear all about their professional and educational journeys from university through to today, as well as what helped them succeed along the way. And, of course, you'll have the chance to ask our panellists your own questions!
In short, save the date! If you're a university student or emerging professional, you don't want to miss this opportunity to network with leaders of the younger persuasion who have found success in their international careers, be it with China or elsewhere! Our supporters on Patreon can expect discounted tickets to this event, and with registrations opening within the next fortnight, stay tuned!
#3. Prime Minister Hipkins leads trade delegation to China
Prime Minister Chris Hipkins is currently leading a 29-strong trade delegation to China, in a trip which includes Trade and Export Growth Minister Damien O'Connor and Tourism Minister Peeni Henare. Joining them are representatives from New Zealand's tourism, education, and agriculture sectors. The delegation was forecast to depart for China on Sunday 25th June, before returning home on Friday 30th June.
The goal of the delegation is to strengthen economic ties between New Zealand and China and explore new opportunities for trade and investment. The trip marks the first visit of a prime minister to China - our largest trading partner - since 2019.
Hipkins stated before his departure: "I'm looking forward to meeting with China's leadership through various face-to-face bilateral meetings, where topics such as climate change, economic stability, regional and global security, human rights, and the war in Ukraine will be discussed."
The party will visit Beijing, Tianjin, and Shanghai. In the capital, the Prime Minister will meet with Chinese President Xi Jinping and Premier Li Keqiang. Moving eastward, the delegation will then visit the Tianjin Eco-city, a showcase for sustainable development. And, in Shanghai, the delegation will meet with business leaders and visit the Shanghai World Expo.
This trade delegation presents a great opportunity for Aotearoa to further strengthen its economic partnership with China, paving the way for a more prosperous future in the Sino-New Zealand relationship.
#4. China's homegrown national pride sprouts wings
China's high-flying ambitions have become reality with the successful maiden commercial flight of its first narrow-body airliner. A China Eastern flight from Shanghai to Beijing, the plane touched down just after 4:30 GMT on Sunday 28th May.
Development of the aircraft was first proposed in 2008, and the first prototype was rolled out in 2015, before undergoing test flights two years later. It was in 2022 that the plane received its CAAC type certification; the first production airframe would be delivered that same year. Its state-owned manufacturer, the Commercial Aviation Corp of China (COMAC), has now received over 1200 orders and expects to reach an annual production output of 150 domestically-made C919 aircraft in the next five years.
The C919 symbolises more than just the fabrication of a new plane. Commercial airline companies Airbus and Boeing have held a duopoly over the industry for the last several decades. China's hope to break this longstanding aviation imbalance and turn a unipolar world order into a more multipolar one embodies the Asian nation's ambitions on the world stage.
The manufacture of the plane displays the global nature of the world's supply chain, incorporating aircraft parts of local origin and from around the world. The challenges that lie ahead for China are in its ability to sell and operate in Boeing and Airbus's home territories. At a frantic time for US-China relations, competing would require approval the US Federal Aviation Administration, which may seem unlikely under the current government.
COMAC's C919 is more than just an aeroplane: it is a symbol of the hopes and dreams of 1.4 billion Chinese people, a source of national pride. Its development in just over 15 years shows China's rapid transformation into a major centre of innovation.
Have a piece you'd like us to feature or share? Or an idea/opportunity you would like us to offer? Do you have general questions/comments? Let us know through our socials below!
If you're reading this as a forwarded email, hello! Subscribe here.
Enjoy the newsletter and want more content like this? Become a NZCTA YA member here and get member discounts and special offers to all our events!
Editors: Melanie, David, Allan and Chris
Disclaimer: opinions expressed in this newsletter are solely the views of the NZCTA Young Associates and do not represent the opinions of the wider New Zealand China Trade Association or any of its executive committee.