Seminars, Scholarships, Sports & Smartphone Payments
Welcome to the NZCTA Young Associates Newsletter: a monthly-ish digest of happenings and articles for young people interested in the NZ-China space.
If you enjoy the Newsletter and know someone else who might as well, be sure to sign up to receive these newsletters straight to your inbox! - Sign up here
Welcome to the YA's newsletter, August edition!
There have been plenty of happenings and opportunities in the past month, and you've come to the right place if you're looking for a good breakdown! August 22nd marked the Qixi Festival — "Chinese Valentine's Day" — and the good news is that Alipay and WeChat Pay have begun accepting foreign credit cards, so go ahead and use your smartphone to buy your special someone's next gift! Scroll past our article on this and read up how the YA's awesome July panel went, an upcoming event in the NZ-China space, and some exciting scholarship opportunities currently on offer! Buckle up, 朋友们, as this may be our longest newsletter yet!
#1. East Meets West: Diverse Paths and Doors to the World!
In late July, the YA hosted East Meets West: Young Professionals' Experiences and Insights, an inspiring evening event which demonstrated the diversity and success of career pathways and non-linear journeys.
Attendees had the privilege of hearing from a panel of accomplished young professionals who shared their unique journeys and personal insights. From Ivy Huang, a market-savvy Greater China expert from NZTE, to Cleo Gilmour, the visionary behind LILO Desserts, and Liam Finnigan, an MFAT policy officer – each speaker brought their own flavour to the discussion.
Panellists delved into their early university experiences, their day-to-day work responsibilities, and their enriching personal and professional adventures in China. Beyond the enriching discussion and subsequent Q&A, the event provided a vibrant platform for networking and forming new connections that may just end up leading to exciting opportunities for some!
An upcoming event you may be interested in…
With New Zealand Chinese Language Week just around the corner, it's important we recognise and celebrate the many Chinese languages — and their respective histories and cultures — spoken by a variety of people across Aotearoa. On this note, come support our friends at the New Zealand China Council and Asia New Zealand Foundation on Tuesday 19th September at their next event! Attendees can expect to hear from young people in Aotearoa (of both Chinese and non-Chinese heritages) speak about their journeys learning and relationships with Chinese languages like Cantonese, Shaanxi, Teochew, and Mandarin. Sign up by following this link!
Speaking of opportunities, applications are closing soon for PMSA, PMSLA & Schwarzman Scholars!
Following a successful round of group applications, submissions are now open for individual applications for the Prime Minister's Scholarships for Asia (PMSA) and Latin America (PMSLA). The scholarship funds recipients to study a university course or undertake an internship linked to New Zealand's education, economic, or trade missions in Asia or Latin America. More info can be found here — applications close at 11:59pm on 4 September 2023!
And if you are applying for PMSA funding for an intern role in Asia — or just looking for overseas internship opportunities — we at YA highly recommend considering Globalink Internships. By leveraging their own strong networks and contacts in Asia, Globalink can help facilitate your next internship, be it in Tokyo, Beijing, Shanghai, or Ho Chi Min City. Feel free to contact them if you have any questions!
Also, apply by September 19th for a year-long, fully-funded master's programme in Beijing! Held at none other than the prestigious Tsinghua University, this is a degree designed to foster a worldwide community of emerging leaders who will serve to deepen understanding between China and the rest of the globe. At the core of the program are world-renowned advisers, a rigorous and innovative study of global affairs, and a hands-on exploration of Chinese culture and commerce. Follow this link to learn more.
The YA wishes everyone the best of luck with their applications! 加油!
#2. Welcome to the team!
After a gripping round of recruitment in July, we are delighted to welcome nine new executive members to our committee! Josie, Alana, Fiza, Jennifer, Hayden, Krystal, Norman, Lilia, and Yina all bring great ideas and enthusiasm to the YA whānau — please look out for the remarkable initiatives and events our energised and refreshed team has in store for the rest of 2023!
#3. Chengdu hosts 2023 World University Summer Games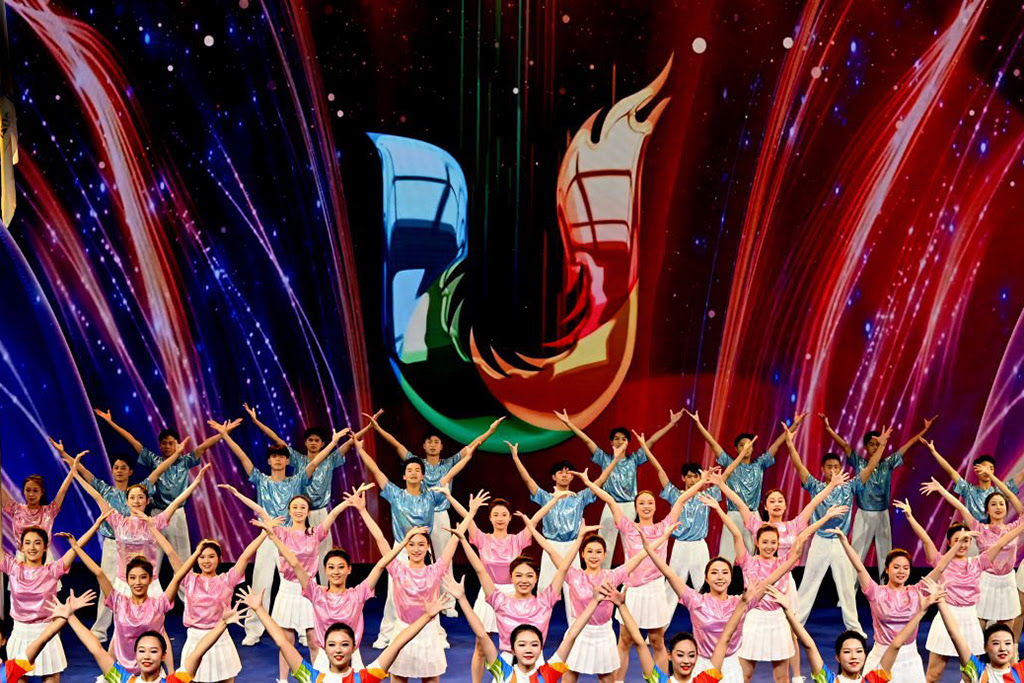 The FISU World University Summer Games 2023, hosted in Chengdu, China, from August 8th to August 19th, marked the latest chapter in the biennial tradition of this global sporting extravaganza. (This comes after it was postponed in 2021 due to the pandemic). With a legacy dating back to its inception in 1959, the Universiade has become a regular fixture on the international sporting calendar.
Open to athletes currently enrolled in a university, the World University Games provide a unique platform for students to compete at a high level while pursuing their academic goals. The event encompasses a wide range of sports, from athletics and swimming to team sports like basketball and soccer. This diversity reflects the Universiade's commitment to promoting both athletic excellence and the values of education and cultural exchange.
China's hosting of the 2023 Games continued the tradition of rotating venues, showcasing its ability to organise and facilitate an event of this magnitude. While China did secure commendable results, the Universiade is truly a celebration of international participation, where athletes from around the world showcase their skills and sportsmanship, fostering connections and memories that transcend borders.
#4. Foreign credit cards now accepted by major Chinese payment apps
For those who have ventured into China during the past decade, the profound shift towards a cashless society is unmistakable. WeChat Pay and Alipay have emerged as the dominant local payment apps on mobile, forming the cornerstone of day-to-day transactions, including payments for meals, transportation, and shopping.
The statistics from the last two decades are truly astounding. China effectively leapfrogged a financial generation by not embracing credit cards, which never gained traction in the market. At present, cash constitutes a mere 3.7% of all currency in circulation — and it's a number that continues to dwindle. However, this shift away from cash, coupled with limited acceptance of foreign payment methods, has posed challenges for international travellers in China.
In response to a sluggish economy and Beijing's drive to boost international travel and foreign investment, a recent announcement signalled a significant change in smartphones' money transfer capabilities. International tourists can now connect their Visa and Mastercard accounts to China's two major mobile payment platforms. These platforms facilitate a staggering $434 trillion in annual electronic transactions, accounting for 80% of daily transactions. As a consequence of these changes, global travellers are gaining access to a multitude of merchants and online services in China, numbering in the tens of millions.
Alipay, overseen by Ant Group and affiliated with the larger Alibaba conglomerate, highlighted the significance of this development during a press conference. "As the Chengdu World University Games and the Hangzhou Asian Games draw near, a growing number of foreign visitors are arriving in China. They may find it necessary to rely on mobile payments for essential aspects of daily life," stated a representative. As many a YA committee member can attest to, fumbling around with cash in China because you can't pay with your phone is a real pain in the 屁股/pì gu — happy spending!
Have a piece you'd like us to feature or share? Or an idea/opportunity you would like us to offer? Do you have general questions/comments? Let us know through our socials below!
If you're reading this as a forwarded email, hello! Subscribe here.
Enjoy the newsletter and want more content like this? Become a NZCTA YA member here and get member discounts and special offers to all our events!
Editors: Wesley, Kelly, Allan, Melanie and David
Disclaimer: opinions expressed in this newsletter are solely the views of the NZCTA Young Associates and do not represent the opinions of the wider New Zealand China Trade Association or any of its executive committee.