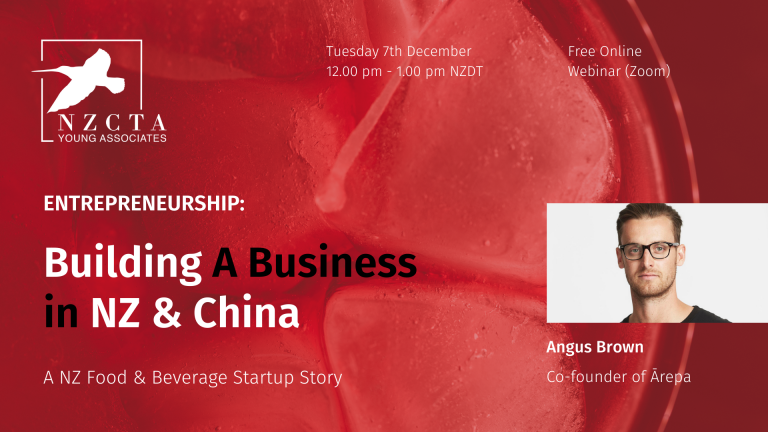 Food & Beverage Entrepreneurs
Kiwis starting companies in New Zealand and China – How to build an F&B start up
With the rise of healthy eating and healthy lifestyles with the inclusion of super foods in our diets, New Zealand nootropic company Ārepa is making its name in the industry. Just last year they were awarded as the winner of the start-up category in the NutraIngredients-Asia awards and have the All Blacks among their customers base. Want to find out more about New Zealand's new 'brain drink'?
Date: 7th (Tuesday) of December
Time: 12pm – 1pm
Location: Zoom
Price: FREE event for ALL!
About the Speaker for this online event
Angus holds a Bachelor of Commerce (Bcom) in Accounting and Finance from Victoria University of Wellington.
Angus Brown is the co-founder of Ārepa, New Zealand's #1 Brainfood Technology Company. Prior to starting Ārepa, Angus worked for the New Zealand government in food technology and strategy for 5 years, at the New Zealand Food Innovation Network and before that at Frucor Beverages.
Launched in January of 2017, Angus has been exploring the relationship between nature, neuroscience and nutrition for the last 9 years. Alongside his co-founder Zac Robinson, Angus noted a demand in the market for mental clarity and a product that, unlike caffeine drinks, was good for the brain, good for health and good for mental wellness.
Ārepa products are sold in 1300 supermarkets throughout Australasia, specialty food stores, cafés, restaurants, and an online store that grew rapidly during the lockdowns of 2020. Angus is expecting a launch into the China market early next year.
This FREE event is hosted live via Zoom on Tuesday 7th of December 12 – 1 PM.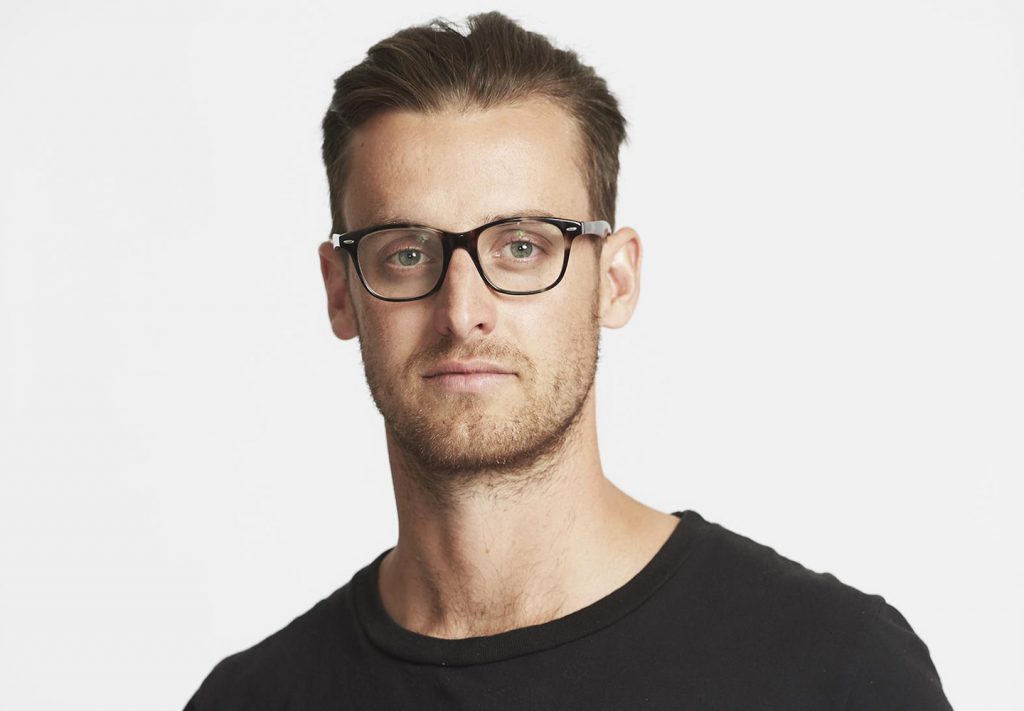 Register for online event
[ESPRESSO_TICKET_SELECTOR event_id=5835]