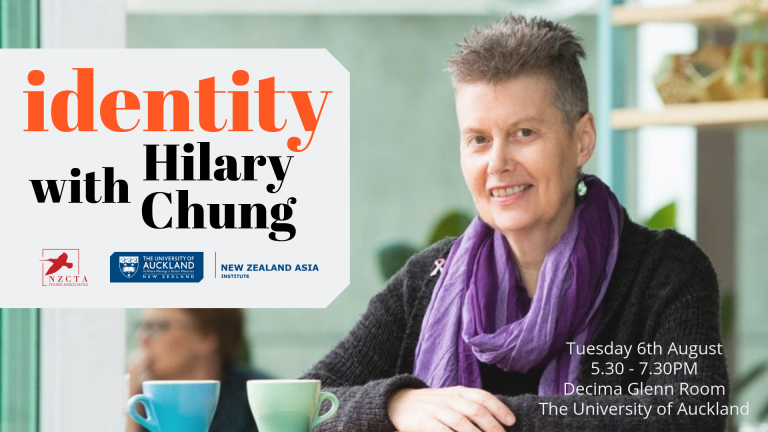 Identity with Hilary Chung
Charity Event
Want to learn more about balancing your identity from one of New Zealand's leading experts?
Join us in exploring identity, diversity and the impacts of diaspora on cities with Dr Hilary Chung.
Dr Chung is the founding director of the University of Auckland's Global Studies programme. She will break down what the struggles of balancing different aspects of identity mean for people, how identity is an issue among diaspora in particular and how that can present itself in your own life. 
Join us for this excellent opportunity to explore what the impacts of multiculturalism in Auckland are on people, and what impact certain social constructs and norms have on how we view ourselves. This is a great opportunity for those who never did an Arts degree at university but kind of wished they did! 
This is an important event for those who are interested in exploring their identity, have struggled with managing several roles at once, or are simply interested in hearing a distinguished speaker talk about a topic that impacts everyone - we all balance multiple roles and identities. See you there! 
Tickets are limited! Registration and more info below.
All profits from this event will go to charity.
Date: Tuesday 6th August 2019
Time: 5.30 pm - 7.30 pm
Location:
Decima Glenn Room
Level 2, Owen G. Glenn Building (OGGB)
The University of Auckland
12 Grafton Road
Pricing:
FREE for members
$2 for students/non-members
All profits from this event will go to charity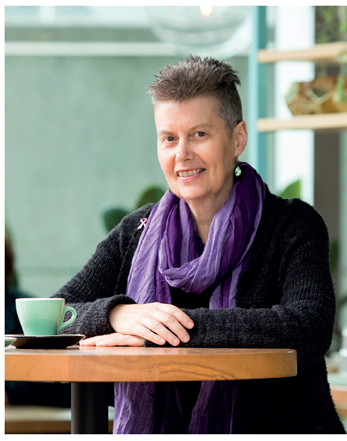 Dr Hilary Chung is a Senior Lecturer at The University of Auckland. She has been the Associate Dean International (Faculty of Arts), the Head of School of Asian Studies (2011-2013) and is currently the Founding Director of the Global Studies Programme (2017-). Dr Chung's speciality includes Modern Chinese literature, Comparative Literature, Gender and representation in literature, The poetics of exile and Literature & representation of Chinese diaspora.
Her current research comprises of comparative study of embodiments of multiculturalism in diasporic Chinese theatre in New Zealand, Australia and Canada. Dr Chung has particular interest in Chinese New Zealand playwrights and the development of Chinese New Zealand theatre, as well as representation of the Chinese migrant in European film.
[ESPRESSO_TICKET_SELECTOR event_id=5182]

Thank you to New Zealand Asia Institute for their generous support.