July Issue: An Asian's Place in New Zealand
We recently went to Auckland Museum's "Being Chinese", an exhibition about Chinese New Zealanders. It is a whirlwind history. It starts from the very first migrant in 1853 (only 13 years after the signing of the treaty!) who married a white woman and has over 1600 descendants in New Zealand and ends with the new migrants who have come since the immigration law change in 1987. Throughout the exhibition, we learn about the many contributions Chinese NZers have made to this country. For example, Tom Ah Cheestarted Foodtown (now Countdown), the first supermarket here, while the Gocks saved the kumara industry from Black Rot and then invented stickering on fruit! This sort of history was not known to us while growing up. It was as if the Chinese had been invisible in NZ's past. And in a way, they have, with discrimination often pushing them towards low profiles roles in society to avoid the perception that they are stepping on the toes of the majority.
This history and its effect today are the focus of K. Emma Ng's new book, "Old Asian, New Asian". The central argument in the book is that Asian New Zealanders are subject to scrutiny in a way that Pākehā are not. Ng tries to show this by threading together history, theory and her personal experiences growing up as a second-generation Chinese New Zealander in the 90s and 00s. This is a significant book, the first book that we know of published about Asian New Zealand identity by someone from our generation. It is heartening that the NZ Herald decided to dedicate an editorial supporting the arguments in the book, especially in the current anti-immigrant political climate.
The existence of "Being Chinese" and "Old Asian, New Asian" show that the Chinese community is playing a greater part in the cultural space. With one of New Zealand's greatest strengths being our diversity, this can only be a good thing. We look forward to seeing what is still to come.
#1. August Event: Branding for China in the Social Media Age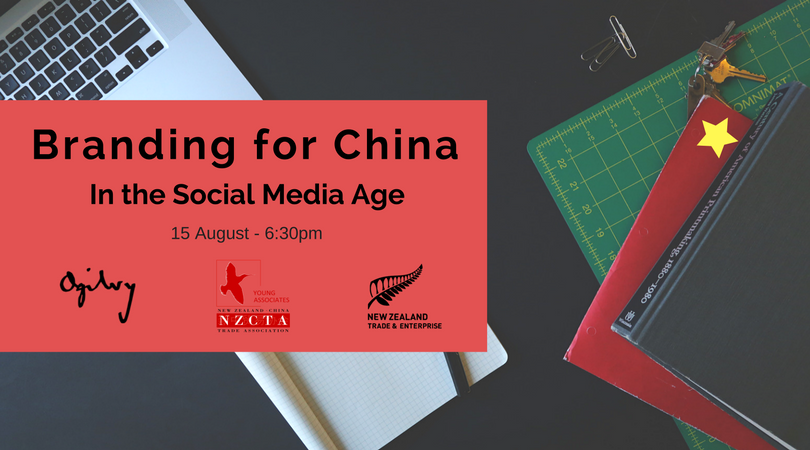 How will you market yourself to the China market? Do you have a grasp of social media and e-commerce? Do you understand how China sees things?

Come hear speakers from Ogilvy & Mather and NZTE discuss things like:
- How products and services are marketed through social media and e-commerce in China
- Understanding consumer behaviour and motivation in China
- Branding strategies in China for both first and second tier cities
Registration and more information here. 
Please also press 'Going' to our 
Facebook event
 for more updates. Spaces are very limited. We hope to see you there!
#2. Affiliated Event: Asia Savvy Conference 2017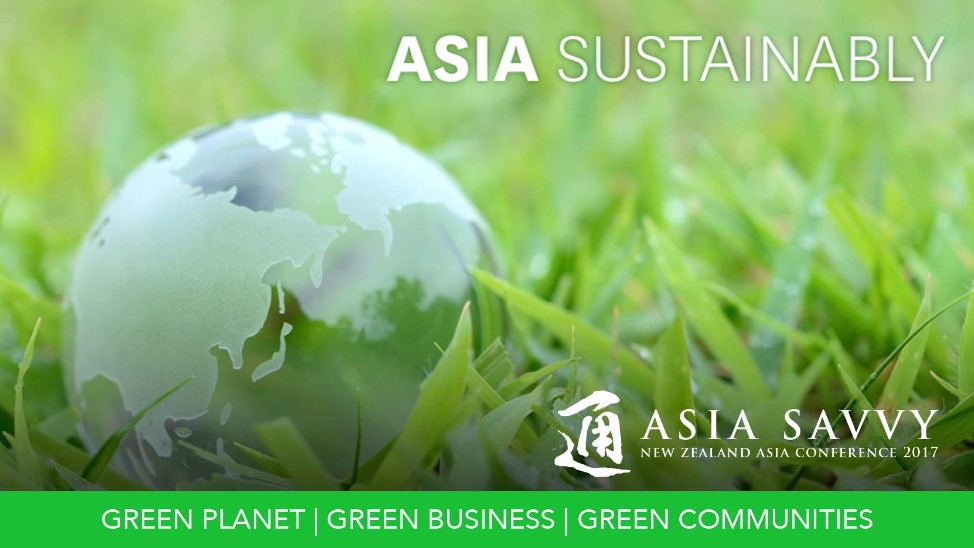 The annual Asia Savvy conference organised by the University of Auckland Business School and the New Zealand Asia Institute has opened to registrations. This year's theme is sustainability and will look at the opportunities arising from the green industry in Asia.
The YA has attended a number of Asia Savvy conferences in the past and has found them to always have insightful discussions, and plenty of opportunities to network with people of similar interests. As always, the conference is free to attend, only requiring submission of a short essay.
Register here.
#3. Business Desk: Will China Save The American Economy?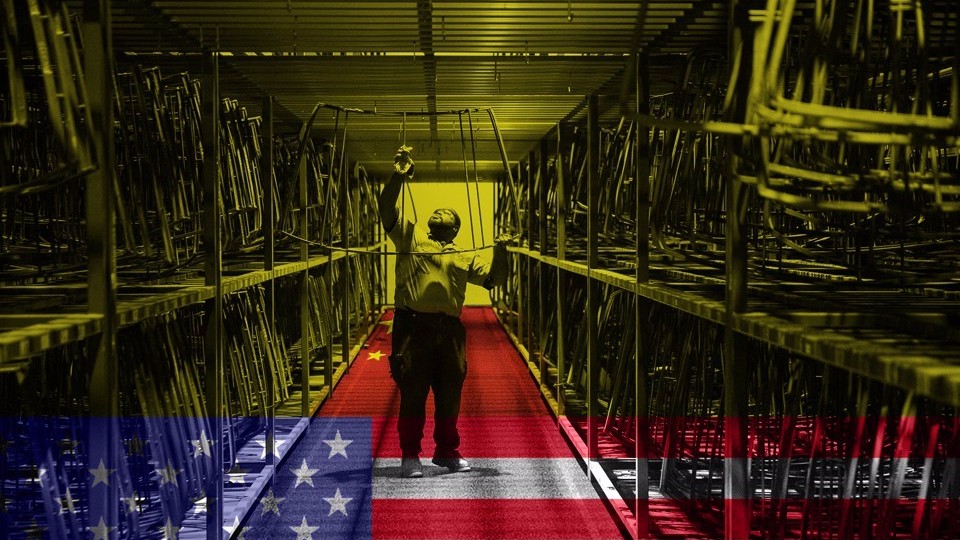 Last year, Chinese business people directly invested $46 billion into the United States, three times more than they did in 2015. YA was most surprised to find this was three times more than the United States invested in China in the same timeframe. Perhaps the prevailing narrative of American companies sending all the jobs to China is reversing?
This piece by the Atlantic examines this trend. It outlines the factors which have led to the increased attractiveness of the U.S. as a place for Chinese money, as well as the difficulties Chinese business people face in adapting the U.S. business culture.
Read more here.
#4. Culture Desk: Asian Men Talk About Sex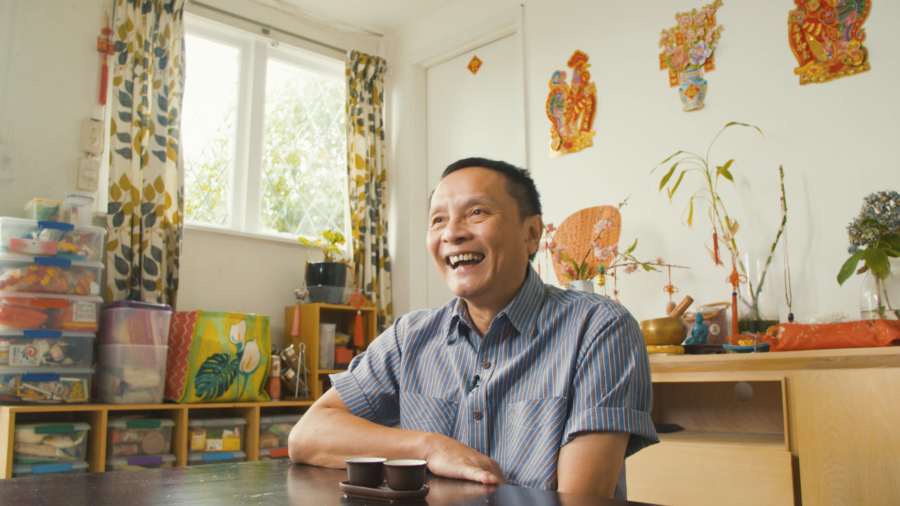 In an OKCupid study, Asian men were ranked as the least desirable group to date out of all races and genders. Perhaps this ranking reflects the desexualised portrayal of Asian men in the media, where they are often shown as naturally subordinate maths nerds or heavily accented weirdos.
Chye-Ling Huang's documentary "Asian Men Talk About Sex" sets out to challenge these prevailing stereotypes. In her three-minute long Loading Docs short, Huang asks eight Asian men to talk about sex. "We wanted everyday Asian dudes to be talking about sex in a normal and healthy way. We wanted it to be real."
It may surprise you that there are Asian men in the YA. So, we are naturally looking forward to seeing this. However, given the marginalisation of Asian male voices in the media (and Asian female voices!), this short is something which will be insightful for all people, Asian male or not.
The short is out August. Check out an interview with Huang here.
Have an idea or opportunity you would like us to offer? Would you like to be part of the Young Associates? Have general questions/comments? Let us know below!