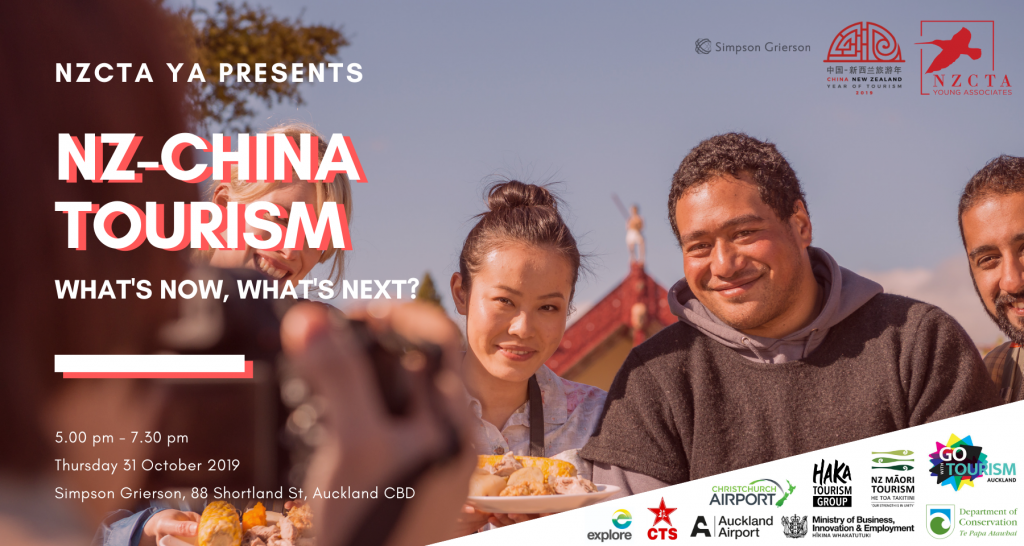 NZ-China Tourism: What's Now, What's Next?
Did you know tourism is the 2nd biggest contributor to New Zealand's GDP? And that Chinese tourists are our second largest arrivals and growing? Are you prepared to make the most out of the opportunities arising from this?
Come and join us at our event, NZ-China Tourism: What's Now, What's Next?, as we explore how Chinese tourism is impacting Aotearoa in the 2019 China-New Zealand Year of Tourism and beyond!
You'll hear a panel of experts from both the public and private sectors review the current state of NZ tourism from different perspectives, and discuss where things might be headed for us in the future.
Our awesome panelists are from: Auckland Airport, China Travel Service, Christchurch Airport, Department of Conservation (DOC), Go with Tourism (ATEED), Haka Tourism Group, New Zealand Maori Tourism and Ministry of Business Innovation and Employment (MBIE).
Whether you want to know more about tourism and the opportunities available, or are a part of the industry and want to find out where things are headed, this is an event not to be missed! You will get exceptional content and exclusive insights into the future of NZ-China tourism and how it might impact you as a New Zealander! 
REGISTRATION AND SPEAKERS INFO BELOW
EARLY BIRD SPECIAL: Purchase EARLY-BIRD tickets by FRIDAY 18th OCTOBER and go into the draw to win an Auckland Harbour Sailing experience for two (valued at $198), thanks to Explore Group! The winner will be announced Saturday 19th October on our Facebook page, so follow us to stay up to date about the event!
EVEN BETTER! Another spot prize from Explore Group is up for grabs at our event, an America's Cup Sailing experience for two (valued at $380)! So, buy your tickets now!
Event registration will open at 4.45 pm with food and drinks generously provided by Simpson Grierson. So, come early to network and mingle before we officially kick off our panel discussions at 5.25 pm!
Our past events have all sold out. Register ASAP to avoid disappointment 😜!
Date:
Thursday 31 October 2019
Time:
5.00 pm - 7.30 pm
Location:
Simpson Grierson
Level 27, 88 Shortland Street
Auckland CBD
Pricing:
FREE for YA members*
$5 for students
$10 for non-members
*YA member's code required.
[ESPRESSO_TICKET_SELECTOR event_id=3249]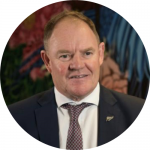 Mark Frood
Auckland Airport
Mark Frood is Auckland International Airport's International Tourism and Market Development Manager.  The role is to develop the market strategies for targeting quality growth from Asia with a focus on China and India, supporting airline connectivity and the New Zealand travel and trade industries.  Mark came to the Auckland Airport after living in Shanghai for 5 years with Tourism New Zealand as General Manager Asia. Prior to this Mark had senior roles in regional tourism, adventure tourism, accommodation and leisure snow sport industries. Mark is on the Board of Eat New Zealand. This organisation is focussed on growing awareness of NZ food stories, our chefs and the regions.  He contributed to the recent New Zealand China Council Belt and Road report. to help New Zealand and Chinese organisations develop China's Belt and Road opportunities, such as the hub between China via Auckland to South America. Mark has an MBA from Massey University, and is from Tauranga.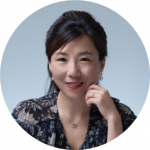 Lisa Li
China Travel Service (CTS)
Lisa is the General Manager of China Travel Service (NZ) LTD. Lisa was born in northwest China's Qinghai Province and grew up in Xian where she obtained a BA in 1992 from Shaanxi Normal University and commenced her career with CTS. She moved to New Zealand in 1998 and attended the University of Auckland, where she gained her Master of International Business. Shortly after NZ was awarded ADS status and inbound business delegations, Lisa was asked to open the NZ overseas branch of CTS in 2000 to handle ground arrangements for Chinese tourists. CTS NZ has grown to become one of the premier China specialists for inbound Chinese tourists and had the distinction of being awarded the #1 CTS Overseas Branch of 2010. At the 2017 HSBC-NZCTA China Business Awards, the company was also awarded the Auckland Airport Award for Contribution to the growth of Chinese Tourism in NZ.
Lisa was recognised by China National Tourism Administration (Australia & NZ) for an "Outstanding Contribution Promoting Tourism Exchange Between NZ and China". She was also a finalist for the TIA Tourism Champion Award in 2017. Lisa joined the Institute of Directors as a member and has been awarded the certificate in Company Direction on completion of the requisite course conducted by the Institute of Directors in NZ. She has also been a board member of Tourism Expo Council in the last two terms. Lisa is very active in Auckland's business and Chinese community, serving as Secretary General of the Chinese Chamber of Commerce in New Zealand (CCCNZ) for the past 10 years and responsible for raising over $100,000 for charities. She also sits at the Advisory Board of New Zealand Asian Leaders (NZAL), Super Diverse Women in New Zealand, as well as the Advisory Board of Manukau Police.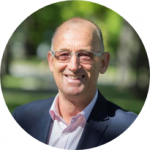 Scott Callaway
Christchurch Airport
Scott Callaway is currently employed by Christchurch International Airport as General Manager Trade Development. Leading the airport's relationship with the travel trade and airlines to meet the aspiration of "filling planes". Scott joined Christchurch Airport after eight years as Marketing Manager of the multi-award winning Hanmer Springs Thermal Pools and Spa, and the Hurunui Districts' tourism organisation. He is a proven tourism marketing executive with an extensive range of national and international experience, having worked previously with the AJ Hackett Bungy Group, Air New Zealand and for international advertising agencies Carat Inc., and The Event Group, both in New Zealand and the United States. Scott began his career in tourism in Christchurch with the Mount Cook Group in 1985.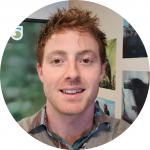 Cameron Johnson
Department of Conservation (DOC)
Cameron Johnson is a Partnerships Development Advisor for the Department of Conservation. Among other things, Cameron's role is to identify game-changing urban conservation opportunities which connect the hearts and minds of Kiwis to experience the nature around them and take action to look after it. Cam has a First Class Master of Arts degree in Geography and is a published author in Urban Studies, an International Academic Journal (read his article here). Cam walks the talk as an active environmentalist by taking every opportunity to hike and explore our beautiful whenua. A keen cyclist with a daily yoga practice, he also takes his passions from the zen to the dance floor, spending weekends DJing, producing music and dancing.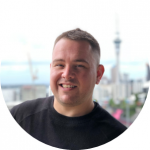 Matt Stenton
Go with Tourism, ATEED
Matt Stenton is one of Auckland's leading Youth Entrepreneurship activators, working across multiple Entrepreneurial programmes, sitting on various steering groups and boards for Entrepreneurship/Businesses. Matt is known for his extensive networks and international tourism connections. In late 2017, he founded Identity Consulting Ltd who works with government, start-ups and consults on youth initiatives, including recently leading the team in Auckland out of the Auckland Chamber of Business who is responsible for 'The Lion Foundation Young Enterprise Scheme' working with over 1500 Students from 58 schools in the Auckland region in 2018. Matt is now the Senior Project Manager for GoWithTourism at Auckland Tourism, Events & Economic Development (ATEED), a platform that is genuinely changing the way people not only join the tourism industry but also perceive it.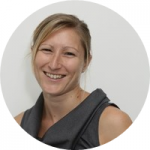 Fiona Love
Haka Tourism Group
Fiona Love is the Group Brand Manager at Haka Tourism Group. Fiona has been with Haka Tourism Group since April this year and is principally responsible for marketing and sales activation across the group's growing portfolio - Haka Tours, Haka Lodges, Haka Hotels and ANZ Group. She has worked within New Zealand's tourism industry for the past five years and prior to that was based in London where she's originally from. When not in the office, Fiona can be found travelling or running across the New Zealand trails.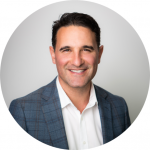 Dan Te Whenua Walker
New Zealand Māori Tourism
Ngāti Ruanui, Ngā Ruahine Rangi, Ngāti Kahungunu ki Wairoa, Maniapoto, Tūhourangi
Dan Walker is a proud husband and dad. Born in Christchurch, Dan remains a proud Cantabrian despite settling in Tāmaki Makaurau with his whānau. His main whakapapa links are with South Taranaki. Dan has over 25 years' experience as a senior manager in enterprise IT and tech leadership companies such as Samsung, Dell Technologies and now Microsoft. He currently works in the Cloud Solutions and Applications team. Dan has a passion for Māori success in business and the growth of leadership capacity within our iwi, hapū and whānau. Outside of being Deputy Chairperson on the NZ Māori Tourism board, he is Pou Tuarā of Te Rūnanga o Ngāti Ruanui, Director of the Centre for Social Impact, Chair of Whānau Mārama Parenting and Director of Korowai Hikuroa Consulting Limited. Dan has an MBA from the University of Auckland, a Masters in Advanced Leadership Practice from Massey University, and a Diploma in Management and te Reo Māori.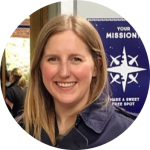 Katherine MacGregor
Ministry of Business, Innovation and Employment (MBIE)
Katherine is MBIE's programme manager for the 2019 China-New Zealand Year of Tourism, a year-long initiative of events to celebrate economic and cultural ties through tourism between NZ and China. Katherine has worked with China on and off since 2004 when she lived in Jiangsu Province as an English teacher for a year. Her previous role at MBIE involved advising the China portfolio for international science partnerships in which she wrote the renewed science and innovation cooperation arrangement between New Zealand and China, as well as negotiated an agreement between MBIE and the Chinese Academy of Sciences. She also spent nine years working in London, six of those as a lobbyist for the engineering field.

Thank you to Explore Group, Christchurch Airport and Simpson Grierson for their generous support of this event.