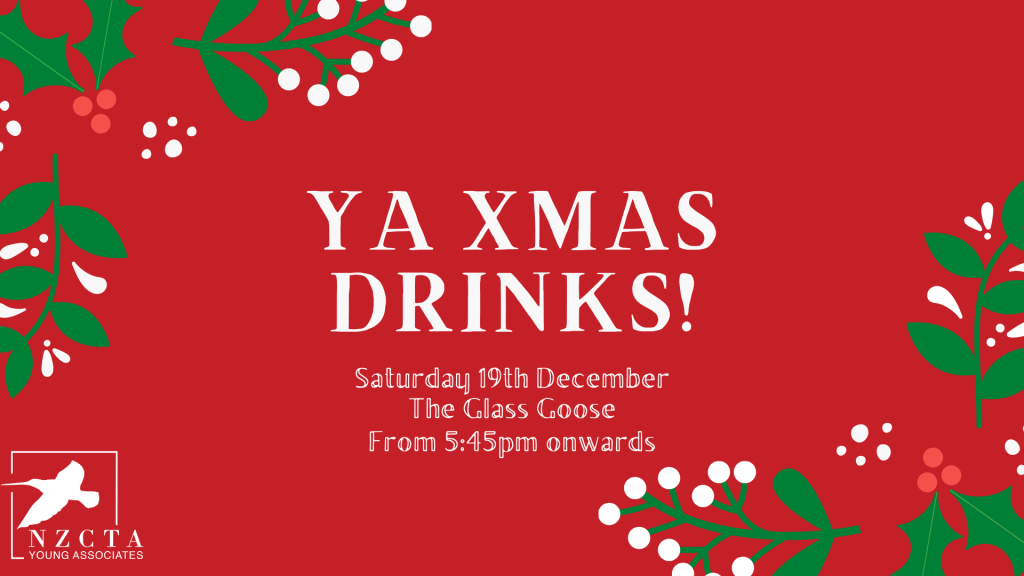 2020 has been an unprecedented year. With many events cancelled, we're excited to announce our first in-person gathering since the start of the pandemic - our end of year YA Xmas drinks! 
Come and hang with us over some drinks in the CBD, this will be a fantastic opportunity to meet other youngsters who are also interested in the area, along with the YA executive team.
There are extremely limited tickets for this event so register by the 10th of December to get yourself a spot for the night! 
We look forward to seeing you all there!!
Date:
Saturday 19th December 2020
Time:
5:45pm - late
Location:
The Glass Goose
78 Federal Street
Auckland CBD
Pricing:
Members only - Free
[ESPRESSO_TICKET_SELECTOR event_id=5155]