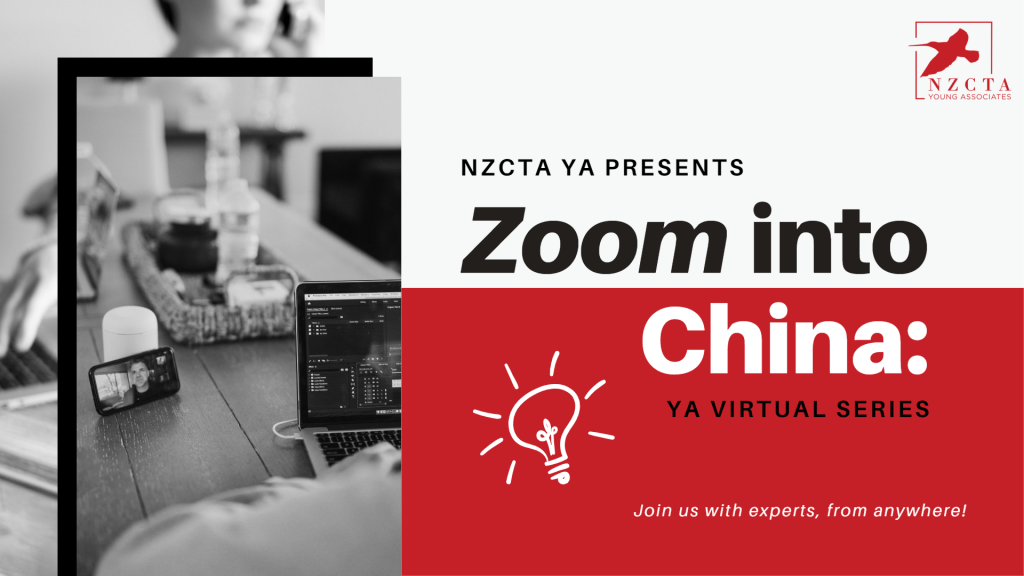 Zoom into China: YA Virtual Series
Borders are closed, but that doesn't mean your fam at the YA are! 
NZCTA YA warmly welcome you to come join us online through Zoom into China: YA Virtual Series. The team at YA have been working hard to be creative and innovative during strange times: exploring ways to deliver our events in a way that transcends physical boundaries and offers unique opportunities for insight and perspective for all participants.. 
Notably, while our events in the past have regularly been based in Auckland, our Virtual Series will now bring you speakers from wherever they are in the world to wherever you are, right in the comfort of your own home! What a better time to zoom into China than right now? 
We have curated a whole series of online events and workshops to help keep you informed, engaged and growing with the NZ-China relationship. Within the YA, our team will be continuously sourcing new speakers, taking your feedback and working hard to ultimately offer a range of topics and sessions unlike anything we've had before! Will you be zooming along with us? Come and join our YA zoom-olution! 
Simply sign up, save the date, log in to Zoom and we'll see you all there!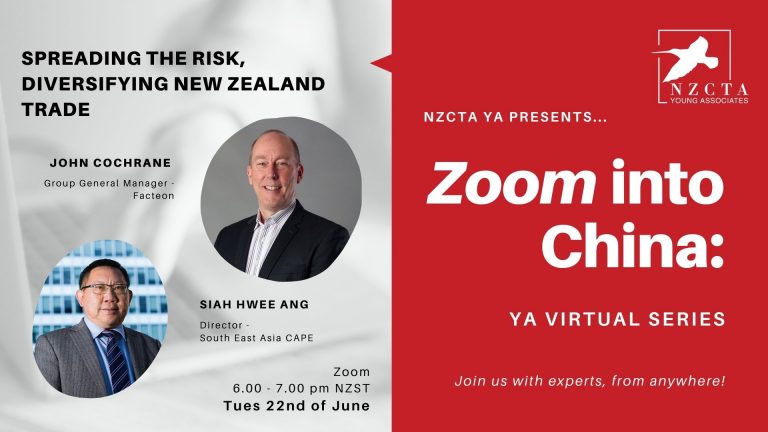 Zoom into China: YA Virtual Session 9
Spreading the Risk Diversifying New Zealand trade
International trade directly and indirectly accounts for a massive chunk of New Zealand's GDP - some 43%, according to NZIER! On top of that, nearly three-quarters of a million Kiwi jobs depend on it. As an export nation, Aotearoa's distance from bigger markets also makes trade particularly important. 
The topic of diversification continues to pop up in business and trade-related conversations, for instance at the recent China Business Summit in Auckland. Diversification doesn't need to be ideological or all doom and gloom, but rather an important trend worth keeping on our radar. Trade is in our NZCTA name, after all!
It's critical to speak proactively and positively about this. As much as people like to make everything black or white nowadays - for or against, in or out - balancing trade is not a zero-sum game.
Join us online on Tuesday 22nd June to hear all about from our speakers, Siah Hwee Ang and John Cochrane (more info in bios below), and enjoy a robust Q&A session touching on what this phenomenon could mean for both businesses and wider New Zealand trade alike.
*If you can't make the session, register anyway! You will receive a link to a recording post event. Or sign up for YA Membership to get access to recordings of all past Virtual Sessions (listed below) to watch on demand!
Date:
Tuesday 22nd June 2021
Time:
6:00 pm - 7:00 pm NZST
Location:
Keep an eye out for the Zoom link provided in the confirmation email!
Pricing:
Free for Members
$3 for Non-Members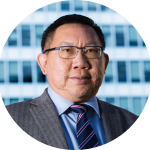 Siah Hwee Ang is Professor of International Business and Strategy and the Chair in Business in Asia at Victoria University of Wellington. He is also the Director of the NZ's Southeast Asia Centre of Asia-Pacific Excellence. In these roles, Siah works closely with various stakeholders and companies on their strategies in Asia and Asia's engagement in New Zealand.
Siah's research centres around the connection between international business and international trade. His works have been published in international top-tier journals and have won several research awards. He is also Senior Editor at the Journal of World Business, a leading international business journal. Siah has sat on the national assessment panels for New Zealand Prime Minister's Scholarships for Asia, Prime Minister's Business Scholarships, and Marsden Fund.
Before joining Victoria University of Wellington, Siah was Professor and Associate Dean at the University of Auckland Business School, and has work experience in City University in London and National University of Singapore, where he completed his PhD in Management. Siah is Visiting Professor to a few Asian universities. He writes frequently in the media.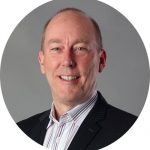 From 2000 to 2011 John was CEO of Commtest Instruments in Christchurch & Beijing, a company that produced machinery diagnostic technology. At Commtest John assembled and led a 100% local China team that converted large Chinese SOEs into customers, and oversaw the firm's successful acquisition by GE Energy in late 2011.
 From 2012-2016, John was the NZTE Trade Commissioner based in Guangzhou, covering seven provinces in southern China where he interacted with approximately 180 companies and supported NZD 145 million of new business into the region. 
 John sought a move back home in 2017 and worked for a period as Head of Business Attraction for ATEED, where he deepened the Auckland-Guangzhou-LA 'Tripartite' relationship.
 John is now General Manager of Facteon (formerly Fisher & Paykel Production Machinery Ltd), a wholly-owned subsidiary of Haier in Qingdao. At Facteon, John leads an Auckland-based team working closely with its Chinese parent. John is well placed to share insights on how to manage 'China speed' in a New Zealand context.
Zoom into China: YA Virtual Session 8
Rachel Maidment: NZCC Updates & Advice for Budding NZ-China Young Professionals
Are you free at 1.00pm on Monday 23 November and have access to a screen? Would you like to catch up with what's been going on in the NZ-China space this year; particularly from the New Zealand China Council (NZCC)'s point of view? How about hearing unique career advice on navigating the NZ-China professional space, from a young and distinguished Kiwi leader in the field? 
Well, this is the Virtual Session for you! NZCTA YA are honoured to be welcoming Rachel Maidment, newly appointed Executive Director of NZCC and previous Guangzhou Consul-General (2016-19), for a Zoom aimed at helping boost knowledge, insights and inspiration for young and budding professionals navigating the NZ-China space.
During the Virtual Session, Rachel will be sharing her insights over a range of topics, including: updates in the NZ-China space from an NZCC perspective (including recent research reports, initiatives and partnerships), Rachel's experiences from her time as previous Guangzhou Consul-General, and key learnings on developing a career in the NZ-China space. Like all our Virtual Sessions, there will of course be a Q+A session at the end as well; including a post-Session recording for any questions that don't get the chance to be answered. 
*If you can't make the session, register anyway! You will receive a link to a recording post event. Or sign up for YA Membership to get access to recordings of all past Virtual Sessions (listed below) to watch on demand!
Date:
Monday 23rd November 2020
Time:
1:00 pm - 1:45 pm NZST
Location:
Keep an eye out for the Zoom link provided in the confirmation email!
Pricing:
Free for Members
$3 for Non-Members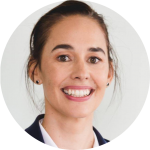 Rachel Maidment is a diplomat and entrepreneur who has forged a career building public and private sector connections between New Zealand and China. Currently, she holds the appointment of Executive Director at the New Zealand China Council (NZCC). Previously, Maidment served as New Zealand Consul General in Guangzhou from 2016 to 2019, a period of rapid expansion in New Zealand's relationship with Southern China.  Maidment has also served in policy and legal roles at the New Zealand Embassy in Beijing and the New Zealand Commerce and Industry Office in Taipei, and was seconded to New York to represent New Zealand at the UN General Assembly. 
A fluent Mandarin speaker, Rachel has also founded a consultancy which provided services and facilitated business opportunities for New Zealand companies, government agencies and Māori entities in Asia. Rachel holds a Bachelor of Laws (Hons) and Science from the University of Auckland and studied Mandarin at the Australian Defence Force School of Languages and Taiwan National University.
Zoom into China: YA Virtual Session Special Edition
Food and Beverage Sector: Updates and the Lewis Road Creamery Story
Are you interested in the food and beverage sector? Did you know the food and beverage industry in Aotearoa had a combined total revenue of $71.7 billion in the 2018/2019 financial year? That it accounts for 46% of all goods and services exported from New Zealand? Interested in how COVID-19 has affected these numbers? What about how an iconic New Zealand brand, Lewis Road Creamery is doing in China?
If these questions are popping up in your head, you've found the right place! 
This year, like other industries the F&B industry in NZ took a hit because of COVID-19. But it seems like China's economy has reached a relatively consistent post-COVID state with economic indicators continuing to creep up. However, the F&B sector in the country is far from going back to the normalcy as it was before the crisis, much has changed in the consumer approach to the F&B sector. 
Come along to hear Andrew Watene, KPMG's Associate Director of Food, Agribusiness, and Export Lead, talk about the recent updates and trends of the F&B industry of New Zealand and China, and the current challenges of the sector. We're also very excited to have the General Manager of the infamous Lewis Road Creamery, Nicola O'Rourke, to take us on Lewis Road Creamery's journey to reach its current point, the challenges and highlights along the way, their experience with the Chinese market, and how they navigated the Covid-19 storm!
*If you can't make the session, register anyway! You will receive a link to a recording post event. Or sign up for YA Membership to get access to recordings of all past Virtual Sessions (listed below) to watch on demand!
Date:
Thursday 5th November 2020
Time:
1:00 pm - 2:10 pm NZST
Location:
Keep an eye out for the Zoom link provided in the confirmation email!
Pricing:
Free for Members
$5 for Non-Members
Andrew is originally from the Bay of Plenty in New Zealand, and of Tūhoe descent. Andrew returned to New Zealand in 2017 after a 20-year career in the food industry, with 15-years working in Asia, Africa, the America's and Europe for Irish, Japanese and New Zealand Food Groups. He is an Associate Director at KPMG and has a multifaceted role as Food and Agribusiness Sector Driver, and Export Lead developing and positioning KPMG New Zealand's agribusiness strategy with KPMG's Global Head of Agribusiness, Ian Proudfoot. He works with organisations in our primary industries helping clients manage their risk and grow, especially those who identify as being Māori or export-orientated.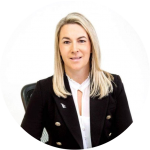 Nicola joined Lewis Road Creamery in 2018, spending much of her time overseeing the commercialization of the brand in offshore markets, including China and America. Nicola has over 15 years experience in New Zealand FMCG across a range of disciplines, including Marketing, Sales, New Product Development and Operations. With a Double Bachelor degree in Food Science and Marketing Management, she developed an interest and expertise in building long term value in NZ food & beverages and the people that produce it. Nicola is known for her pride & passion in the NZ food & beverage industry. She believes that New Zealand has some of the highest quality produce from the best sources that can sustainably compete both here and abroad. Nicola enjoys supporting NZ businesses to differentiate their quality stories to find unique ways positioning brands to deliver value. 
YA VIRTUAL SESSION 6 - Standing Between the Giants
If you haven't noticed already, the geopolitics of the two megapowers: China and the US are all over the headlines, especially in light of the COVID-19 pandemic. The tension might be high but does that mean an opportunity for our small island nation? You might wonder how Aotearoa can come into play and make the most of the situation while we're at it. What are our opportunities and how should Aotearoa strategize with our best interests in mind? 
Are these questions that pop into your head? Want the answers? Come join us!
The NZCTA Young Associates are pleased to have David Mahon join us for our 6th instalment of our digital series to answer all your questions. Having been a resident in China since 1984, David has successfully built his advisory business; Mahon China and has managed five private equity portfolios in China. He has also been directly responsible for the management of over 20 Chinese companies. Safe to say, he is an expert on all things China and here to answer all your questions!
Make sure you register* to join us for what will surely be a fantastic opportunity to gain insight into New Zealand's opportunity to budge through the megapowers! 
*If you can't make the session, register anyway! You will receive a link to a recording post event. Or sign up for YA Membership to get access to recordings of all past Virtual Sessions (listed below) to watch on demand!
Date:
Wednesday 15th July 2020
Time:
1:00 pm - 2:00 pm NZST
Location:
Keep an eye out for the Zoom link provided in the confirmation email!
Pricing:
Free for Members
Free for GCC Members
$3 for Non-Members
Born in Auckland, David Mahon has lived in Beijing for the last 35 years and is the founder and Executive Chairman of Mahon China Investment Management Limited. Mahon China has managed five private equity funds, assisted multinationals to acquire assets and managed foreign companies' crises in China. Mahon China assists foreign companies to enter and grow in China, frequently representing them and helping manage local teams. It also manages stressed assets for European banks and family offices. David Mahon has worked as strategic advisor to, and served on the boards of firms in a number of industries. He has worked extensively in the Chinese and foreign media.
YA VIRTUAL SESSION 5 - How Les Mills is Flexing their China Muscle
When you think of New Zealand exports, fitness programmes likely aren't the first things that pop into your mind. But did you know, the NZ-based fitness brand Les Mills' programmes have been introduced in 108 countries and have a history of 21 years in China? Over the past two years in particular, Les Mills China has started to expand their reach to focus on Western China, where they have made progress in Chengdu (成都) and Chongqing (重庆) to bring a fresh perspective to the fitness industry there. 
NZCTA YA is super excited to be welcoming the CEO of Les Mills China - Jane Jiang - to speak to us in our fifth session of Zoom into China: YA Virtual Series! In this session, you will be able to learn more about Les Mills' history in China, plus hear about Jane's accomplishments, the challenges she faced and experiences as CEO of Les Mills China. Also not to be missed is the opportunity to hear directly from Jane on how she successfully led the company through the COVID-19 crisis in China through new digital initiatives!
Ever since Jane came on board as CEO four years ago, she has been leading a successful change management story of Les Mills in China from a distribution model to a directly-owned business. We really look forward to gaining insight into how Chinese leadership has successfully impacted a Kiwi business in China!
Date:
Wednesday 1st July 2020
Time:
3.30 pm - 4.30 pm NZST
Location:
Keep an eye out for the Zoom link provided in the confirmation email!
Pricing:
Free for Members
Free for GCC Members
$3 for Non-Members
Jane Jiang is the CEO of Les Mills in China and she has been creating a successful turnaround change management story since four years ago, when Les Mills International changed China from a distribution model to a directly owned business. Before joining Les Mills, Jane had nearly 10 years experience in the education/training industry, and 8 years experience in advertising (Ogilvy) and FMCG companies (Coca Cola and Unilever) working on brand management. Jane graduated from Fudan University and completed MBA study in CKGSB (Cheung Kong Graduate School of Business).
YA VIRTUAL SESSION 4 - Kiwi Expat Stories: Life on the Ground with ZURU in China
Ever wondered about the nitty gritty details of moving to China and what an expat's life there is like? Are you keen to know what it's like working for a Kiwi company in China? Well look no further than YA's Virtual Session 4, featuring two Kiwi expats working for ZURU in China.
ZURU is a disruptive and award-winning company that designs, manufactures and markets innovative toys and consumer products. It is the fastest growing toy company in the world right now! The company started in New Zealand and now has a significant global presence, with operations in 10 countries and distributions to major retailers in over 120 countries.
Come join us in our story-time style Virtual Session 4 with Brittany Oliver and Stephen Drysdale, two of ZURU's China-based Kiwi employees. They will share how they transitioned from university life in New Zealand to hitting the ground running in Shenzhen, China. How have they handled the differences in culture as well as working with Chinese domestic suppliers? Would they recommend living and working in China? Don't miss your chance to get answers to these questions and gain insight into ZURU's experiences.
Register for Session 4 now to secure your spot!
Date:
Tuesday 2nd June 2020
Time:
1.00 pm - 2.00 pm NZST
Location:
Keep an eye out for the Zoom link provided in the confirmation email!
Pricing:
Free for Members
Free for GCC Members
$3 for Non-Members
Stephen is the In-House Counsel for the ZURU Group. He oversees Zuru's global intellectual property, commercial, and regulatory compliance portfolio, including anti-counterfeiting efforts within Mainland China. Stephen grew up in the small town of Matamata, and moved to Hamilton to pursue his Bachelor of Law (LLB). While at University, Stephen was President of the Waikato University Law Students' Association, as well as a Board Member and Volunteer at the local Citizens' Advice Bureau. Before joining ZURU, Stephen interned at one of New Zealand's largest law firms.
Brittany is Zuru's Business Unit Manager for the 'Sparkle Girlz' line of dolls. She has extensive experience working with China-based manufacturers, optimising back-end production and driving brand growth in collaboration with ZURU's China operations teams. After completing her Bachelor of Management Studies at the University of Waikato, Brittany quickly moved to China to head up ZURU's first brand acquisition within the toy industry. A challenging venture across cultures with a deep array of new learnings on what it means to work in China.
YA VIRTUAL SESSION 3 - Failing Forward: Hutong Business Insights on New Zealand Food Startups, SMEs and Corporates
As we proceed into the future, the ability for us to provide sustainable fast moving consumer goods to an ever-growing population is of concern. The ability to market and provide environmentally conscious foods to customers is directly related to the preservation of our planet. Thankfully, we're bringing you a session where you can catch a glimpse into the important development of this industry.
We are pleased to have Alex Worker join us in our third instalment of our digital series. With over ten years working with Fonterra, he has built upon his experience to help cultivate the connection between sustainable agriculture and urban living. Alex Worker's experience in the sustainable food industry is both extensive and impressive. Having started a collection of companies that help facilitate both the creation and the marketing of environmentally conscious foods, it is clear that this is his passion. Be it with Hatchery or Highground, companies that help market products from overseas into the Chinese and greater APAC markets, or with Impossible Foods, a company that uses plant-based ingredients to provide a sustainable substitute for meat, Alex's work is of global importance.
Make sure you register, so you don't miss what will surely be a great instalment in our Zoom into China: YA Virtual Series.
Date:
Wednesday 27th May 2020
Time:
2.00pm - 3.00pm NZST
Location:
Keep an eye out for the Zoom link provided in the confirmation email!
Pricing:
Free for Members
Free for GCC Members
$3 for Non-Members
Alex Worker is a New Zealander with an international background in food, startups and agriculture. He is a consultant with Impossible Foods focused on APAC business development, and Managing Director of Highground Brands, a strategic food and beverage agency. Alex has lived in Greater China for over fifteen years, completed an MBA at Tsinghua University and MIT, and has ten years corporate experience working with Fonterra in New Zealand, China and across APAC. He holds founding board roles with the New Zealand Business Roundtable in China and is a member of the Asia NZ Leadership Network.
YA VIRTUAL SESSION 2 - Eastern China: Where NZ Businesses are Winning, and Where They're Not
Ever since the signing of the New Zealand-China Free Trade Agreement in 2008, Kiwi businesses have rapidly expanded their cross-border reach into the cities of Eastern China (华东). Shanghai (上海), Nanjing(南京), Hangzhou(杭州), Jinan(济南), Fuzhou (福州), Nanchang (南昌), and Xiamen(厦门) are among the most well-known internationally, and are just a few alongside the 33 cities in East China with a population of over 1 million! The upsurge of these iconic and bustling cities has been a huge contributor to China's economic success, and a new market opportunity for New Zealand businesses.
Be it tourism, agriculture, manufacturing, education, food & beverage and beyond, the Kiwis leading the charge into China's marketplace will no doubt have come across a plethora of challenges. So, where are NZ businesses falling short, and where are they winning? 
We are excited to welcome Richard Dunsheath, NZTE's Shanghai Trade Commissioner and previous Guangzhou Trade Commissioner, as our second session's esteemed guest speaker. We look forward to hearing Richard's insight from working on the ground with NZ businesses establishing themselves in East China; highlighting their wins and learning from their losses. He will also touch base on what our post-Covid19 relationship with China may look like, alongside answering any questions you may have!
This will be a session not to miss! Register now to book your spot! 
Date:
Wednesday 13th May 2020
Time:
11.30am - 12.10pm NZST
Location:
Keep an eye out for the Zoom link provided in the confirmation email!
Pricing:
Free for Members
Free for GCC Members
$3 for Non-Members
Richard is NZTE's Trade Commissioner in Shanghai, where he is responsible for delivering value to New Zealand companies in Eastern China. Richard has spent over 10 years working for public and private organisations in China, Australia and New Zealand. He has had an extensive career at NZTE, including roles as the previous Trade Commissioner of Guangzhou, Director Sales and Digital Services, Director Global Market Research, and as a Customer Manager helping a portfolio of New Zealand technology companies expand internationally. Before NZTE, Richard worked in the waste management and franchising industries. 
YA VIRTUAL SESSION 1 - Breaking New Zealand into West China
Chengdu (成都, 四川省) has cute pandas, spicy noodles, rap music and a growing NZ presence in both public and private sectors, across a range of industries. Since John Key opened the NZ Consulate-General in 2014, there has been an explosion of NZ Inc onto the Sichuan canvas, and a flow of NZ businesses penetrating the region. So how, why and who?
Come along to hear the strategies of how two pioneering New Zealanders broke into Western China through government and private business!
This Zoom-inar will be one not to miss; register now and see you soon! 
Date:
Wednesday 29th April 2020
Time:
1pm - 1.40pm NZST
Location:
Keep an eye out for the Zoom link provided in the confirmation email!
Pricing:
Free for Members
Free for GCC Members
$3 for Non-Members
Alistair worked for the Ministry of Foreign Affairs and Trade from 1995 to 2019.  He established and led New Zealand's new Consulate-General in Chengdu, Southwest China (2014-18), and served as New Zealand Deputy Ambassador to Viet Nam and Deputy High Commissioner to Papua New Guinea. He was also New Zealand's first education counsellor to China, and has lived in Japan, Taiwan and Australia. After returning to his hometown Christchurch, Alistair worked as chief of staff to the Christchurch Mayor in 2019. He is now assisting the Asia New Zealand Foundation to establish a permanent presence in the South Island.
Dr Parley Reynolds is a Senior Lecturer in Business Management at Chengdu University of Technology. Parley has 10 years living and working experience in China including his most recent job as the Asian Market Manager for Moa Brewing Company and 3 years working for NZTE in Beijing and Chengdu.