Things haven't been friendly between the world's two largest economies. For the first time ever, China and the USA failed to release a formal leader's declaration after the APEC summit. Xi Jinping said countries that embraced protectionism were "doomed to fail". VP Pence said he was prepared to "more than double" tariffs on China. This isn't ideal for New Zealand. China and the USA are two of our four biggest trading partners.
So, how is our government reacting? Well, in typically pragmatic Kiwi fashion, we appear to be trying to play both sides. When asked about New Zealand's position, Jacinda Ardern said that we align ourselves with "principles and values", and won't be "picking sides". Minister for Trade David Parker was even more ambitious, saying he thought New Zealand "could be a bridge" between China and the USA. With both countries being important to our economy, this route is probably the only way to go at the moment. Only time will show us how long we can continue threading the needle here though.
It does seem that New Zealand's enthusiasm for China has reduced in the past year. One reason may be the increasingly repressive policies of the CCP. The ongoing detention of Uighur minorities in internment camps is the starkest example of this, and something which is affecting Kiwi families as well. Jacinda has yet to make public comment on the issue (though she did bring it up with Premier Li Keqiang in private). What she says, if she says anything, will be an interesting signal of this current government's balance between trade and human rights. How far will China go before we say something and risk our trading relationship? Hopefully, her response will be better than the opposition's Foreign Affairs spokesperson Todd McClay though, who regurgitated the CCP line of the camps being "vocational centres".
#1. Upcoming Event: Being Chinese in New Zealand - A Conversation with Helene Wong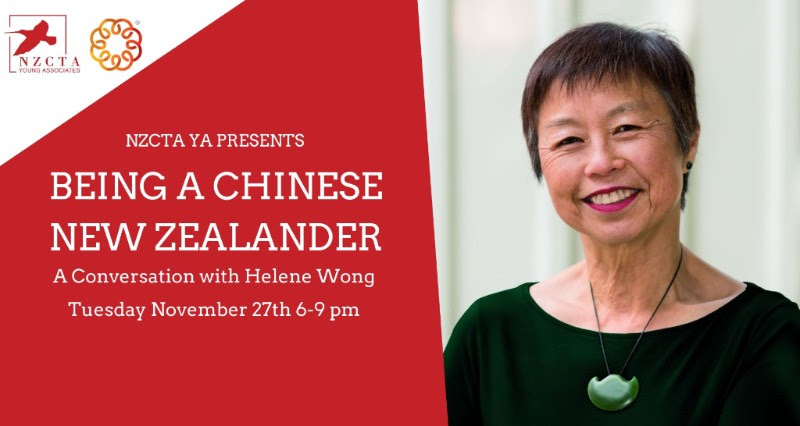 Want to know more about what it means to be Chinese in New Zealand? Want to hear first hand from one of the real NZ Chinese OG's?
The NZCTA Young Associates are proud to present 'Being a Chinese New Zealander: A Conversation with Helene Wong' which will explore what it means to be Chinese in New Zealand. The night will kick off with Helene reading an excerpt from her book 'Being Chinese' followed by thought provoking conversations about identity shaped by Helene's own experiences. You will have the opportunity to ask questions yourself and be part of the interactive discussion about the complexity of identity: how to survive, embrace and use it.
We have only FOUR tickets left so get in quick! To register and for more info, click 
here
. Follow the Facebook event 
here
.
#2. Upcoming Event: Christmas in White (with Future Dragonz)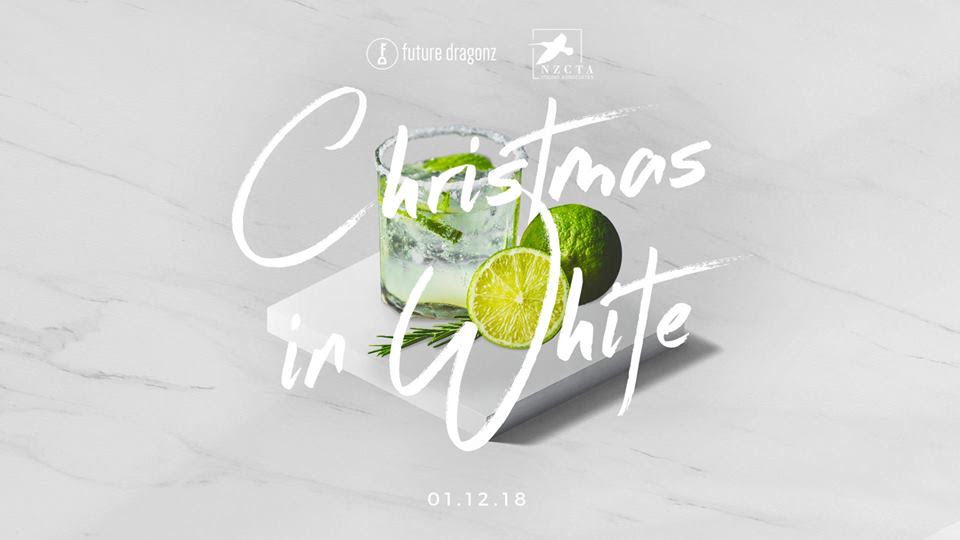 Whether you've been naughty or nice, come celebrate Christmas in White with Future Dragonz and NZCTA Young Associates at a secret venue!
We've got something very exciting and fun for you all this year. It'll be super chic, super instagrammable and super secret! Everything's sorted, so all you need to do is show up in white and we'll take you on an adventure to celebrate a magical night!
Get ready for a night of dancing and laughter, and good vibes.
Register for tickets here. Stay updated by clicking 'going' on the Facebook event page here.
#3. Recent Event: Lights, Camera, Asians!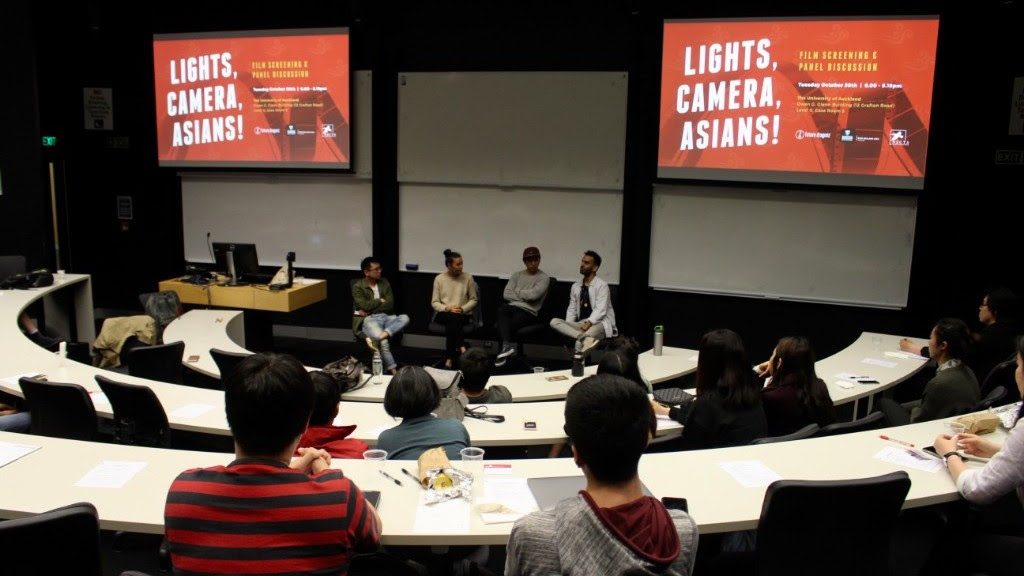 We recently held "Lights, Camera, Asians!" with Future Dragonz, a film screening and panel discussion about Asian representation in New Zealand. The evening started with screenings of "The Han Chronicles" and "Asian Men Talk About Sex", two short films that predominantly feature Kiwi Asians. After the screenings, we were honoured to be joined by four creatives who were involved in the films: Chye-Ling Huang, Calvin Sang, Nathan Joe and Mayen Mehta.
With discussion led by Nathan Joe, the panellists spent an hour talking about a wide range of topics, from how the films were funded and the technical aspects of the production, to how Asian creatives can get into the industry and overcome the racial barriers in place. Thanks heaps to all who turned up on the night! Special thanks to the New Zealand Asia Institute for their kind sponsorship of the venue, and to the speakers for giving up their time to provide us with their insight.
Read a full review of the event (with film links) here. Photos from the event can be viewed here.
#4. Business Desk: The Land That Failed to Fail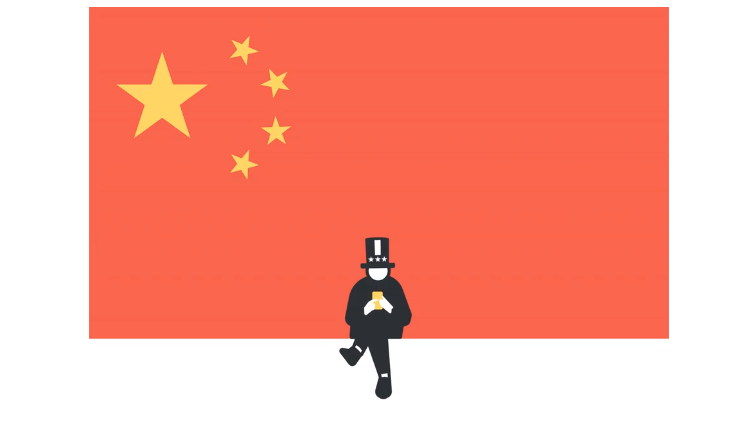 If you are interested in China and want to catch up on the historical context to China's rise from the post-Mao era to today, this New York Times article is a must-read.
It's the first in week-long series of that looks at China's metamorphosis into a global powerhouse. The article serves as a captivating prologue: it provides both a historical run-down of Chinese growth, which has consistently defied Western expectations, as well as exploring the policy decisions made by the CCP which has allowed it to maintain power without stifling entrepreneurship or innovation.
It's rare for the New York Times to dedicate their front page to a single topic for a week, which reflects both the importance of the topic and the amount of work put in by their writers. Their other articles in the series about Chinese manufacturing, infrastructure, the internet and culture are also worth reading.
Read it here.
#5. Culture Desk: Asian Diaspora Activism Through Zines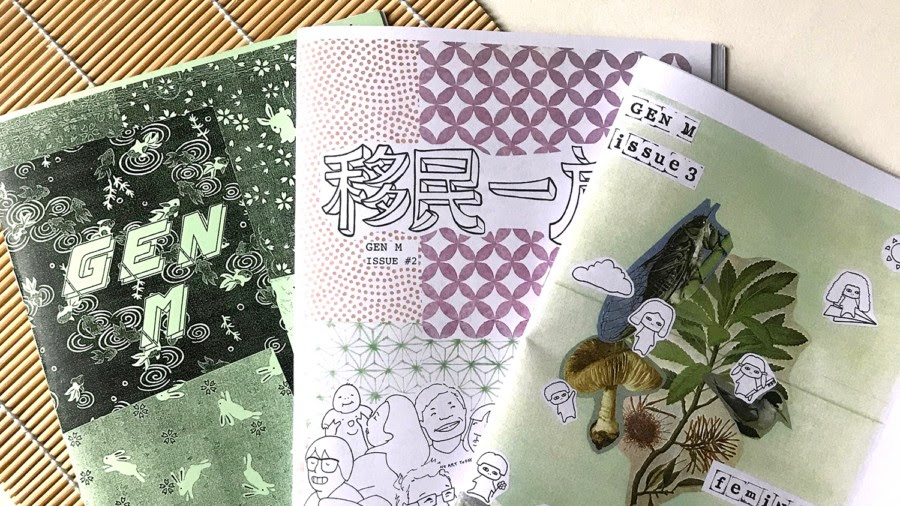 Some of the realest expressions of Asian New Zealand expression can be found in the handmade zine (pronounced zeen, short for magazine) community. With no rules, conventions or editors, zine-makers are free to focus on the pure expression of whatever they want.
Lately, this scene has seen a resurgence through organisations such as the Migrant Zine Collective, a platform that allows creatives to share their zines and other art. In this Hainamana article, Migrant Zine Collective founder Helen Yeung outlines the history of zines, the current state of play in New Zealand, and how you too can get involved. Express yourself!
Read it here.
Have an idea or opportunity you would like us to offer? Would you like to be part of the Young Associates? Have general questions/comments? Let us know below!
Editors: Han Li, Min-Ji Yang and Miji Lee