We recently held "Lights, Camera, Asians!" with Future Dragonz, a film screening and panel discussion about Asian representation in New Zealand at the University of Auckland.
The evening started with screenings of "The Han Chronicles" and "Asian Men Talk About Sex", two short films that predominantly feature Kiwi Asians. "The Han Chronicles" are about Han Huang, a Chinese immigrant to New Zealand in the 1970s, and the various adventures that he goes through. Meanwhile, "Asian Men Talk About Sex" is about... exactly what the title says, and aims to combat the desexualisation of Asian males in the media.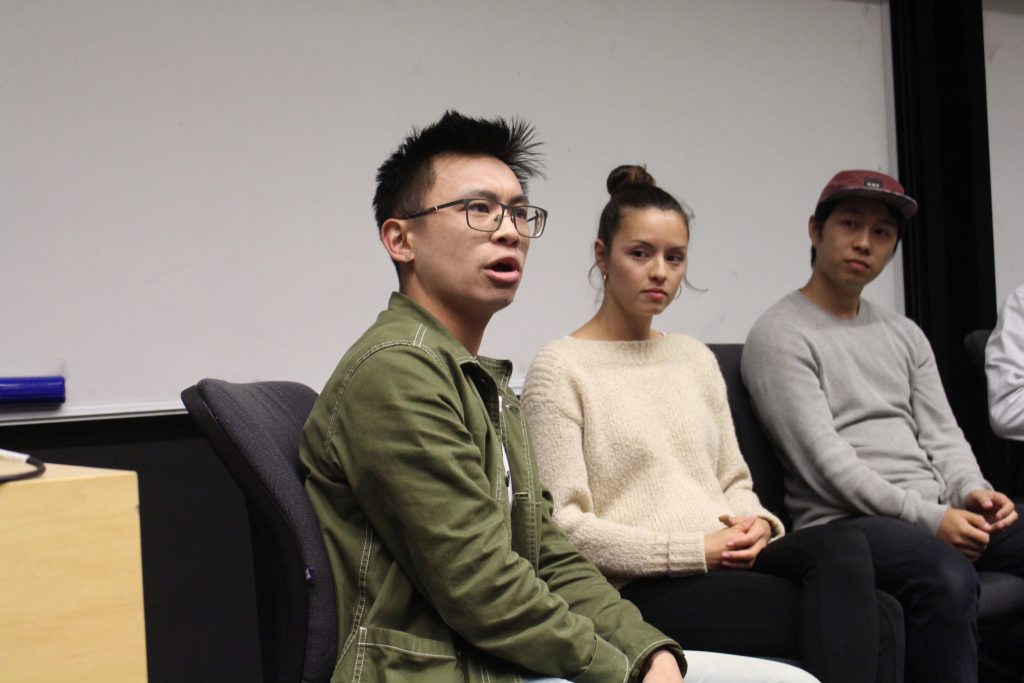 After the screenings, we were honoured to be joined by four creatives who were involved in the films: Chye-Ling Huang (wrote Han Chronicles, directed AMTAS), Calvin Sang (directed Han Chronicles, edited AMTAS), Nathan Joe (featured in AMTAS) and Mayen Mehta (featured AMTAS).
With discussion led by Nathan Joe, the panellists spent an hour talking about a wide range of topics, from how the films were funded and the technical aspects of the production, to how Asian creatives can get into the industry, and overcome the racial barriers in place. Interesting tidbits we learnt include the fact that there is still 9 hours of Asian Men Talk About Sex footage yet to be released (!) and that the school scene in Han Chronicles was actually filmed at Victoria Park Markets.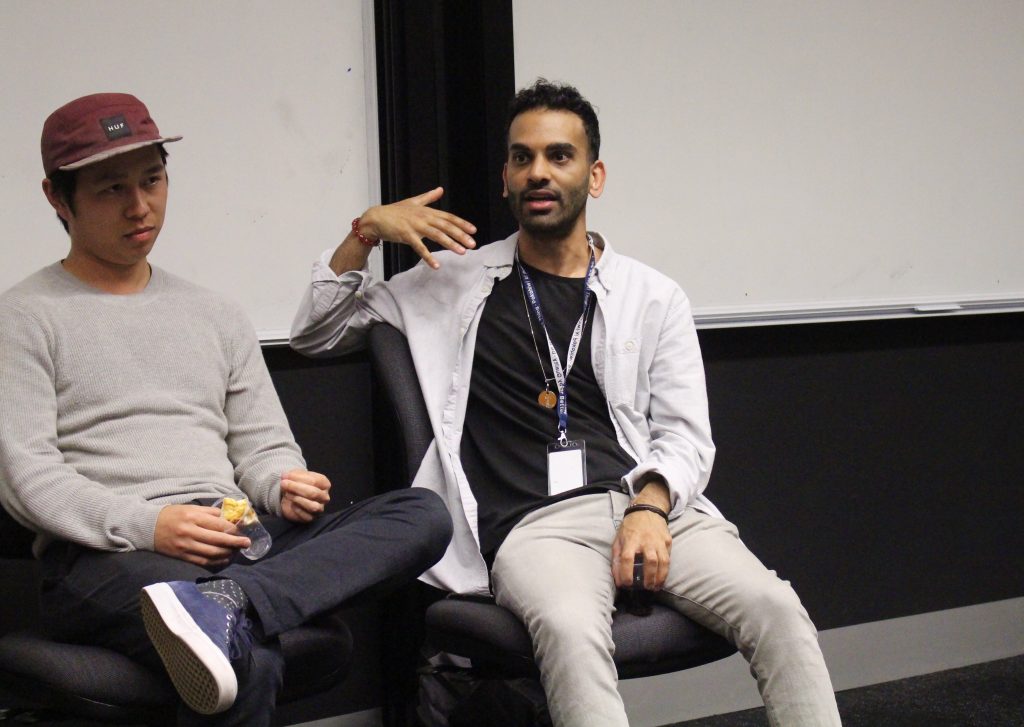 Thanks heaps to all who turned up on the night! Special thanks to the New Zealand Asia Institute for their kind sponsorship of the venue, and to the speakers for giving up their time to provide us with their insight.
Written by Han Li. Check out more photos from the event on Facebook here.